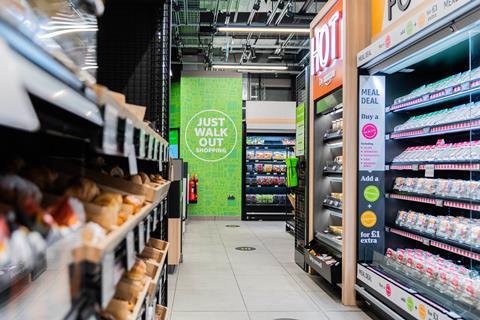 Amazon is launching two own-label ranges – 'By Amazon' and premium 'Our Selection' – which will debut in its new London store and soon be available online.
The ranges cover "hundreds of products", Matt Birch, director of Amazon Fresh Stores UK, told The Grocer, including everyday essentials, food to go, ready meals, frozen, "all the way through to some exciting and innovative products that we think customers are going to love, really designed to surprise and delight".
The range has been designed in house by a "team of experts" at Amazon as well as in partnership with UK suppliers.
The standard range covers "everything from British milk to free-range eggs and butter, all the way through to our food-to-go sandwiches and prepared meals for the evening or a few days", Birch said.
The premium range features items that will delight customers "that little bit more" Birch said. It includes a 'chocolate bomb': a hazelnut praline dessert with Belgian chocolate mousse wrapped round it.
It is understood the range will also feature By Amazon branded beers, wine and spirits.
The best-selling items in the range will later be available for customers to buy online.