At Aldi all that glitters is not gold – it's chocolate. From shimmering birdcages to hand-carved gems, this Easter the retailer has unveiled a raft of intricately decorated, eye-catching confections to make luxury gifting more accessible. Here's our pick of the best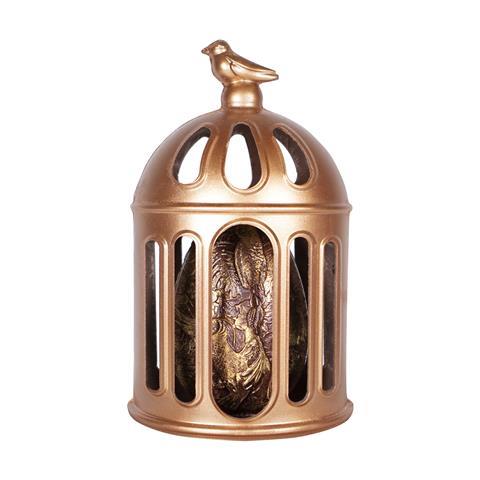 Specially Selected Exquisite Birdcage
Available from 28 March
£14.99/750g
Carved using laser technology, this intricate milk chocolate centrepiece contains a dark chocolate egg with sel de Guérande salted caramel flakes, feuilletine pieces and an edible metallic lustre finish. Aldi did not reveal its supplier for but told The Grocer it uses the "same master chocolatiers listed in Fortnum & Mason".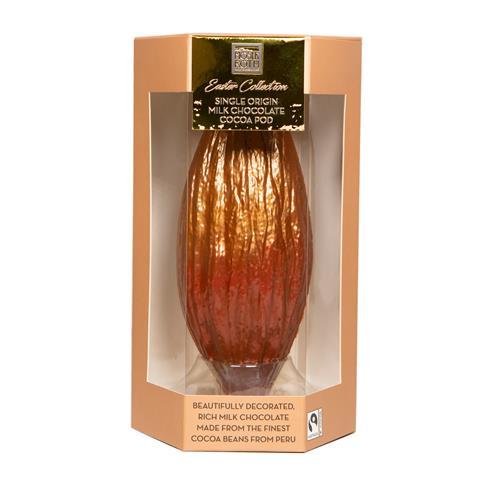 Moser Roth Single Origin Cocoa Pod
Available now
£4.99
Made from Peruvian cocoa beans, this Fairtrade chocolate has been shaped into a hollow cocoa pod and decorated with a shimmering ombre lustre. It's available in milk and dark, with red and purple hues respectively.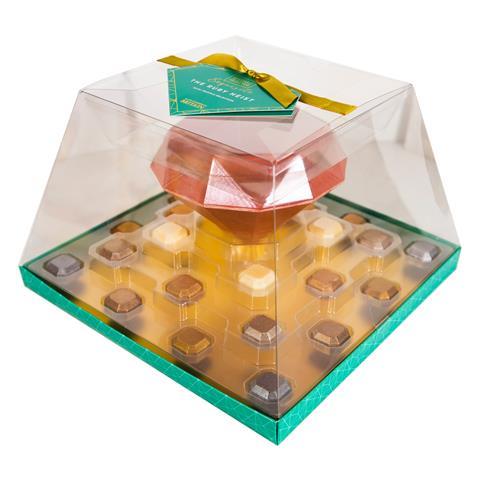 Available from 28 March
£12.99/350g
The retailer says it is "bringing the latest luxury in chocolate to the masses" by being the first mult to launch a ruby chocolate Easter product. This hand-carved gem has a "fruity yet sour" flavour and comes packaged alongside 24 truffles with luxury flavour combinations including pecan praline & black tea gianduja, dark chocolate & Maldon salted caramel and orange & pomelo.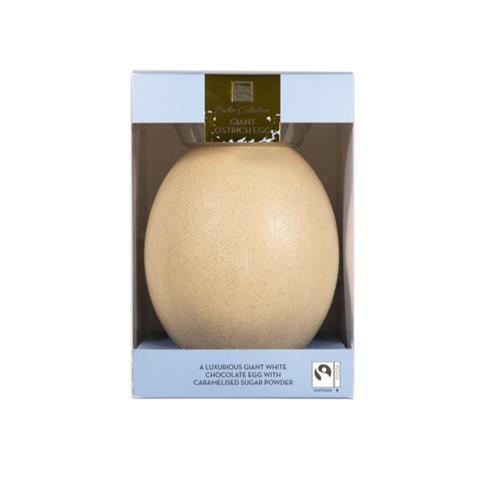 Moser Roth Giant Ostrich Egg
Available now
£14.99/800g
Weighing in at a whopping 800g, this giant egg is made with a combination of white chocolate and caramel sugar powder for a "delicious and unique flavour", which also delivers an authentic ostrich shell appearance.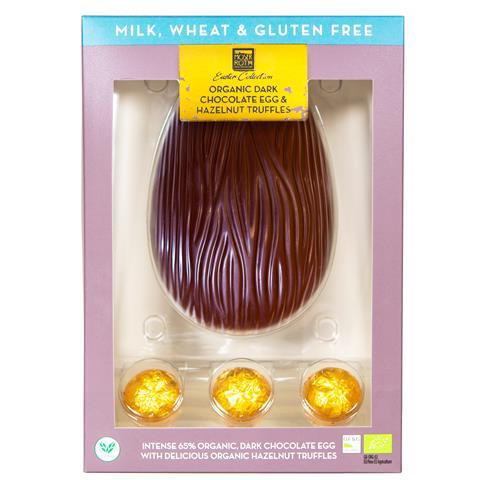 Available from 28 March
£4.99/200g
After stocking a branded range from Moo-Free last year, this is the first time Aldi has offered a vegan Easter egg under its own label. The egg is certified organic and comes with hazelnut truffles made using rice powder instead of wheat.