As the nation turns to online grocery ordering, Ocado has made sure it has a great lineup of new products for a merry clickmas. Here's our pick of the range.
Waldron's Patisserie Profiterole Paradise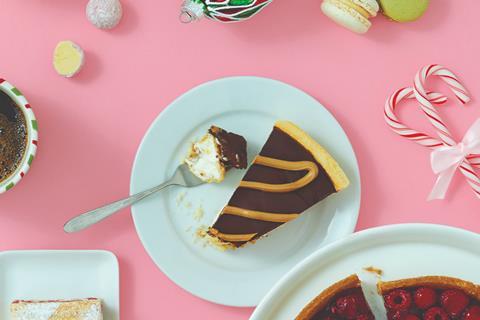 It's bold to use this much alIiteration in a product name, it's even bolder to stuff a tart full of profiteroles, but that's exactly what Waldron's has done with this celebration of choux that will be available on Ocado this festive season. The tart has a crisp shortcrust base, and is filled with profiteroles and caramel sauce before being flooded with dark chocolate ganache and topped with a caramel drizzle.
Juicy Meat Co British Venison Rack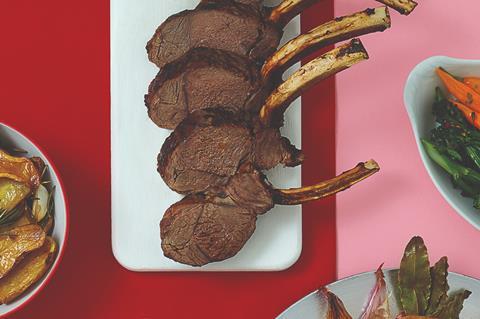 Turkey better watch its back: alternative mains are in this year and Ocado thinks this venison centrepiece is ready for the takeover. The rack comes alongside a dark chocolate butter and a sour cherry sauce, which the retailer says "accentuates the rich, deep flavour" of the venison.
Juicy Meat Co British Pork Loin Rack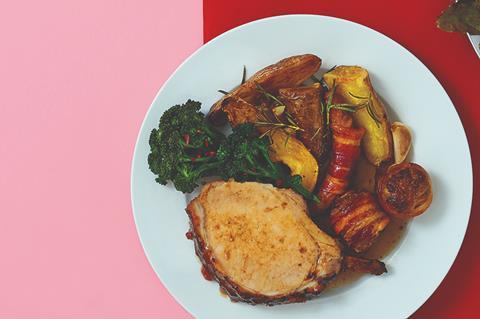 A main Paddington would be proud of, this outdoor-bred pork loin has a golden crust and a sweet marmalade glaze.
Winter Berry Pavlova, M&S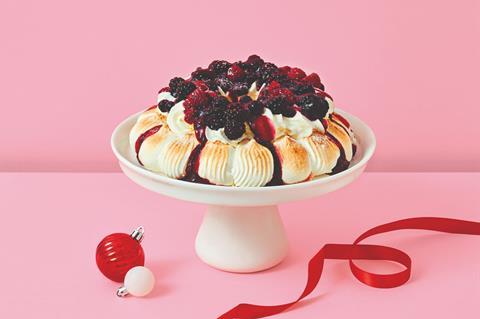 Fresh from the M&S/Ocado tie-up, this toasted wintery pavlova is made with toffee meringue, filled with British cream and topped with berries and fruit sauce.
Hackney Gelato Mince Pie Ice Cream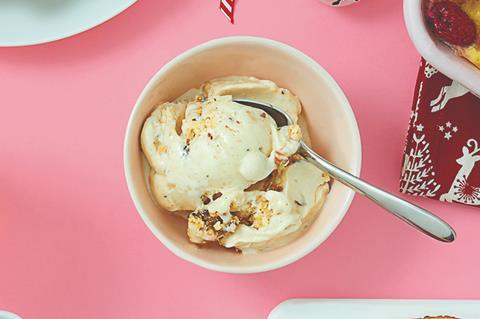 Hackney Gelato has reimagined two classic Christmas bakes as ice cream flavours. Panettone is made by infusing milk with toasted pandoro and wrapping in sultanas, festive spices and candied orange peel, while Mince Pie combines raisins with chunks of shortcrust pastry and Pedro Ximénez sherry.
Caramelised Onion & Rioja Cheddar, The Cheshire Cheese Company
Everyone knows cheese and wine is a match made in heaven. Taking it to the next level, this extra mature cheddar is flavoured with Spanish rioja and caramelised onions. It's even got a wine-inspired burgundy wax coating.
Harvey Nichols Christmas Blend Coffee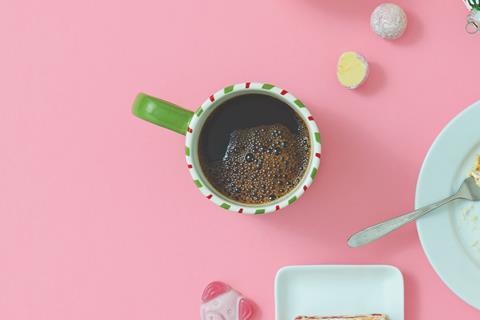 To add some much-needed festive cheer to winter mornings, this coffee blend from Harvey Nichols combines red berries, chocolate and cherries.
Woodew Handmade Smoked Cheddar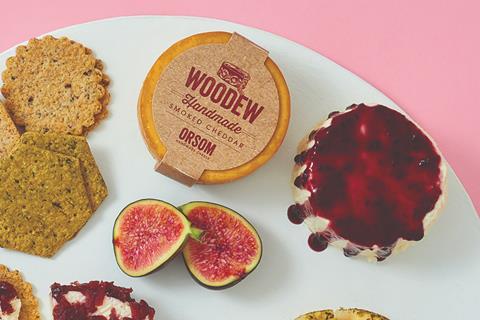 This extra mature cheddar is smoked over cherry wood shavings for 15 hours. It's pictured here alongside a white stilton by Bradburys, which is topped with fruit compote.
Willie's Cacao 5 Wonders of the World, Tasting Box of 5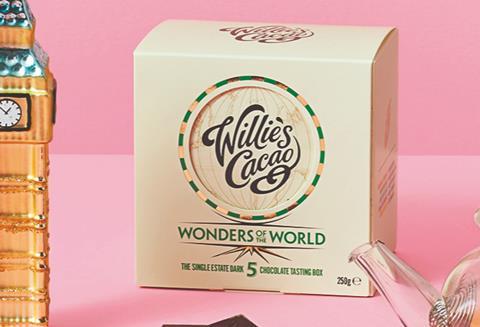 From natural chocolatier Willie's Cacao, Ocado will be stocking this small batch, bean-to-bar tasting selection with five single estate dark chocolate bars.
Sapling Vodka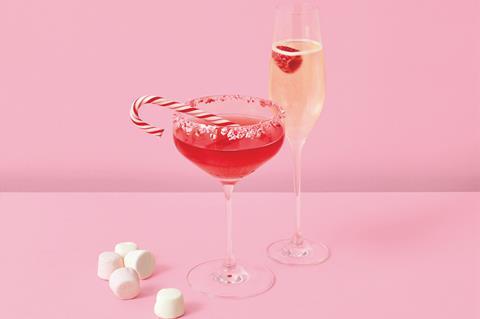 This 100% British vodka comes with an added extra: for each bottle sold, the brand will plant a tree. It's pictured here in a candy cane martini alongside Charles Lafitte Vintage Champagne.