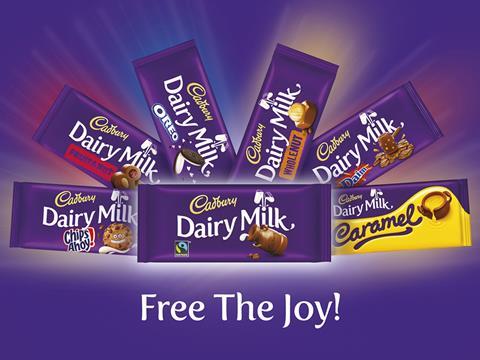 Cadbury owner Mondelez International reported a 3.7% boost to third quarter organic net revenues thanks to strong organic growth in emerging markets.
Organic net emerging markets revenues were up 10.3% while developed markets saw a 0.5% net revenue decline in the third quarter.
European sales were down 1.6% on a net organic basis, but down 32.4% on a reported basis.
Overall net revenues were $6.8bn on a reported basis – which represented a plunge of 17.8% due to a huge 13.6 percentage point impact from currencies and a 9.3 percentage point drop related to the sale of its coffee business.
Organic net revenues increased 3.7%, as the company raised prices to recover currency-driven input cost inflation.
It said that its volume/mix was unfavourable during the quarter, largely due to price elasticity as well as a 70 basis point headwind resulting from strategic decisions to exit certain low-margin product lines.
Chairman and CEO Irene Rosenfeld commented: "We delivered strong margin expansion in the third quarter by progressing our transformation agenda in a volatile and challenging macroeconomic environment.
"We're continuing to aggressively reduce costs to expand margins and provide the fuel for incremental investments behind our Power Brands and route-to-market capabilities to drive sustainable revenue growth and improve market shares."
As a result of these aggressive cost reductions, Mondelez said it remained confident of delivering its full-year 2015 outlook at 2016 adjusted operating income margin target of 15%-16%.
It expects to hit 2015 organic net revenue growth of 3% and a double-digit growth in adjusted earnings on a constant currency basis.
Mondelez shares slipped 0.7% in morning trading in the US to $46.26, but the shares are up by more than 27% so far in 2015.