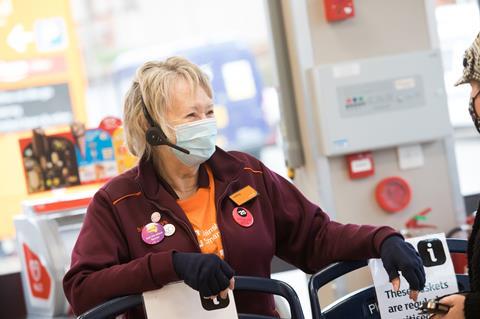 Sainsbury's has asked colleagues to postpone their Christmas parties amid fears the new coronavirus variant will lead to higher staff absence levels during the holiday trading period, The Grocer can reveal.
CEO Simon Roberts has asked his employees to postpone all festive celebrations until the new year, adding the retailer would make sure "that no one is out of pocket as a result of this decision".
"Our teams have done an amazing job this year dealing with all the challenges of the pandemic and with the many issues we continue to deal with across the food supply chain in the run-up to Christmas," Roberts said.
"We are doing everything we can to protect Christmas for our colleagues and our customers and keep everyone safe."
Sainsbury's decision to postpone the Christmas gatherings came following internal discussions with the store employee representative group.
The move is set to tackle increased staff absence amid concerns that the new Omicron variant will worsen the ongoing labour and recruitment issues across the industry.
Boris Johnson also announced earlier this week that all contacts of new variant cases must self-isolate even if fully jabbed – which could wreak havoc for supermarkets across the country.
The government also changed its Covid rules on Tuesday to make it compulsory for everyone to wear a face covering inside all stores.
Sainsbury's confirmed it had asked all staff to wear a face covering both on the shop floor and in all colleague areas after the government announcement.
There have been fears that potential mass cancellations of restaurant, pub and bar bookings could place a heavier strain on retail supply chains in the run-up to Christmas.
Sainsbury's has launched its biggest ever Christmas recruitment drive this year with 22,000 seasonal vacancies – including 3,000 online delivery driver roles and 4,500 in warehouse and logistics – as it gears up for a busier-than-usual trading period.
The supermarket is also closing all stores on Boxing Day as a 'thank you' to staff.