One of our 10 Things You Need To Know About… Soft Drinks
Soft drinks are going au naturel as they seek protection from the incoming sugar levy, and shake the unhealthy image of traditional soft drinks.
From using fruit juice as a sweetener to shouting about the organic credentials of the sugar they do use, more soft drinks manufacturers are keen to be seen as entirely natural. This is particularly important to younger consumers, believes Karma Cola co-founder Simon Coley.
"Millennials especially drink less alcohol, are better informed, and more concerned with provenance and quality. They'll choose to spend a little more on a better experience," he says.
With that in mind, here are three of our top picks for soft drinks embracing their natural ingredients…
Purdey's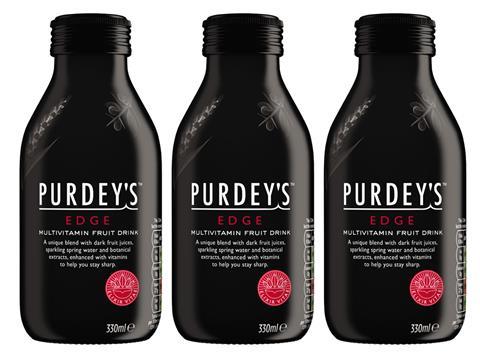 Purdey's could one day be as big as Red Bull, at least that's what Britvic reckons. "It's a fruit juice with spring water with vitamins in it. I'm not suggesting we can convert all those gamers, but it can widen the energy drinks category to those who would otherwise reject it," says Nigel Paine, commercial operating director at Britvic. Having actor Idris Elba as a brand ambassador will surely help in this.
The multivitamin drink is free from caffeine, artificial flavours, colours, preservatives and sweeteners, instead choosing fruit juice, vitamins, botanicals and spring water to help reduce tiredness.
Karma Cola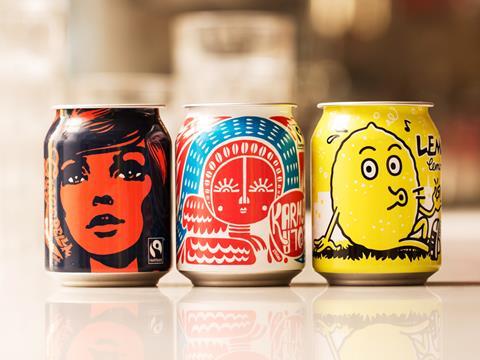 This ultra-hip soft drinks brand was founded by New Zealand designer Simon Coley and business partners Chris Morrison and Matt Morrison, with the dual aims of creating a cola with authentic natural ingredients and making a difference to the lives of farmers in countries such as Sierra Leone.
The three-strong range – featuring Karma Cola, Gingerella ginger ale and Lemony Lemonade – still features cane sugar but prides itself on organic and natural credentials. Other ingredients include barley malt extract, lemon juice, the kola nut and vanilla extract.
Sunsoul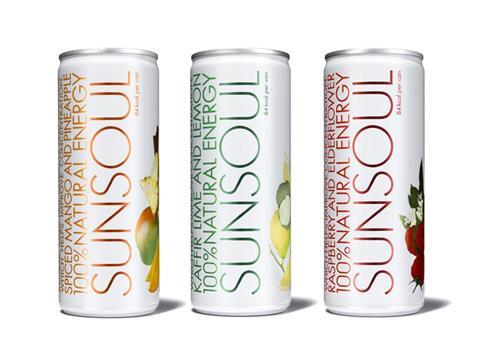 Sunsoul 100% Natural Energy came top of the class for functional drinks in The Grocer's New Product Awards 2016, with more than one third of consumers saying they would recommend it.
The range – Kaffir Lime & Lemon, Spiced Mango & Pineapple and Raspberry & Elderflower – boasts ingredients such as guarana, baobab, lime juice and kola nut to help give drinkers a natural pick-me-up. The drink's natural credentials particularly appealed to older testers, with an expert judge describing it as "not at all like an energy drink", but instead clean and uplifting.
Previous article: Is reformulation the answer to the sugar tax?
Next article: Coco loco: Brits splash extra £8.7m on coconut water
10 Things You Need To Know About... Soft Drinks
1

2

3

4

5

6

7

8

9

10

Currently reading

Au naturel: our pick of the top 'natural' soft drinks

11