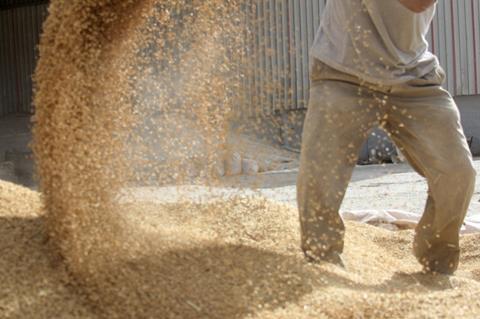 The Soil Association has launched a campaign to stop poultry farmers using feed from the Amazon due to pesticide concerns.
Its new 'Stop Poison Poultry' campaign brings attention to the "hidden scandal" that supermarket chicken is linked to the poisoning of people and tropical animals in the Amazon, it said.
Bees, macaw parrots, tapirs, fish, frogs, birds of prey and bats are, according to the organisation, "falling victim to the toxic chemicals sprayed on soya", which is then exported to the UK to feed chickens and other livestock.
The UK imports one million tonnes of soya each year to feed British meat chickens, much of which comes from Brazil, a country that sees around 70,000 human pesticide poisonings every year.
"The scale of highly hazardous pesticide use in Brazil is terrifying, as is our chicken industry's reliance on these soya crops," said Cathy Cliff, Soil Association campaigns advisor. "It is a hidden scandal that both British shoppers and farmers are largely blind to, and it must not continue – we must stop the poisoning associated with UK poultry farming."
The Soil Association has launched a petition to the public as part of the campaign after research at the start of this year found that none of the 10 leading supermarkets were monitoring or restricting the use of highly hazardous pesticides in their soya supply chains.
The petition, which has attracted more than 10,000 signatures in its first week, is trying to spark change at these retailers. The certification body wants retailers to support research and development of alternative feed to stop farmers from being as dependent on soya in the Amazon and to shift to slower breeds of chicken that don't require such high quantities of protein.
"British retailers are already taking good steps to address deforestation in their soya supply chains, and now we need them to address these hazardous pesticides," said Cliff. "Supermarkets cannot fix this problem on their own, but they can use their buying power to address the issue, and help our farmers to access more sustainable feed."