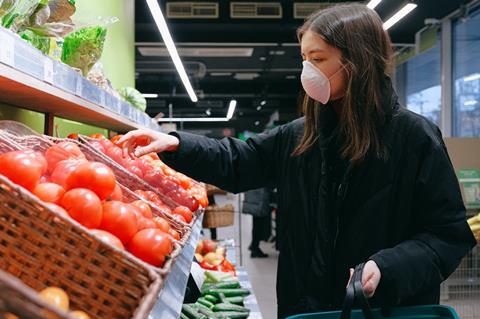 Wearing face coverings in shops in England will not be mandatory, senior government minister Michael Gove suggested over the weekend. Gove said he preferred for people to use common sense on the matter.
The comments on the BBC's Andrew Marr Show have created more confusion around the issue after prime minister Boris Johnson indicated last week he was weighing up making the wearing of face masks compulsory in England.
The British Retail Consortium and shopworkers' union Usdaw both called for plenty of notice to help retailers prepare if masks are made mandatory.
Johnson was pictured wearing a face mask for the first time last week and said he thought there was a need to be "stricter" in insisting people wear face coverings in confined spaces.
"We are looking at ways of making sure that people really do have face coverings in shops, for instance, where there is a risk of transmission," the PM added.
Gove said on the Andrew Marr Show wearing face masks was more an issue of "basic good manners" rather than a necessity.
Asked by Marr whether face coverings would become mandatory in shops, Gove said: "I don't think mandatory, no, but I would encourage people to wear face masks when they are inside, in an environment where they are likely to be mixing with others and where the ventilation may not be as good as it might.
Read more:
"I think that it is basic good manners, courtesy and consideration, to wear a face mask if you are, for example, in a shop."
Johnson is expected to make a further announcement on the topic this week.
Wearing face masks in shops is already mandatory in Scotland and coverings have also been required on public transport in England since 12 June.
Tom Ironside, director of business and regulation at the BRC, said: "Retailers prioritise the safety of their staff and customers and support measures aimed at protecting the health of the public. Any changes to government guidance must be provided with sufficient lead time to allow retailers to prepare as necessary.
"If government chooses to make the wearing of masks mandatory in shops, it must put in place effective methods of enforcement that do not put retail colleagues in harm's way."
Usdaw general secretary Paddy Lillis echoed the call for shopworker safety and said it should never fall on staff to enforce the wearing of masks.
"Usdaw hasn't called for the mandatory wearing of face coverings, but now it has been introduced in Scotland we will monitor how it works. We welcome anything that helps to keep customers and shop workers safe, but the most important measure is to maintain proper social distancing and hygiene.
"That's why Usdaw is urging employers to stay with the established two-metre distancing, keep using screens at tills and limiting the number of shoppers in store at any one time.
"We also want to be clear that it should never fall on shopworkers to enforce the wearing of face coverings. They are already dealing with more abuse than normal and this could be another flashpoint."