CEO Hein Schumacher says he wants to do sustainability 'differently', but there is more to the plan than a retreat from 'woke nonsense'
A new 'action plan' unveiled by new Unilever CEO Hein Schumacher last week seemed to row back on the Dove and Hellmann's owner's social justice mission, at least according to right-wing newspapers, which celebrated a retreat from 'woke nonsense'.
The plan, to address Unilever's long-running underperformance saw the Dutchman declare the cause of purpose was not helped by "force-fitting it across every brand".
"The debate around brands, sustainability and purpose has arguably generated more heat than light. The topics have been conflated and the business case has got confused."
However, what the 'anti-woke' headlines didn't report from the hour-long presentation to investors and analysts was how full of praise Schumacher was for Unilever's "truly pioneering" work on sustainability and his plans to double down on its commitment to it. "We are not walking away from sustainability, rather we are stepping into it in a different and even more impactful way," he said. "Our focus on purpose is laudable and it inspires many people to join and stay with Unilever, so we must never lose it."
But what does all that mean, and how will the new boss's action plan work?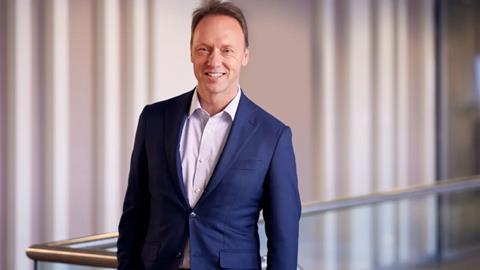 Schumacher's predecessor, Alan Jope, found himself at the centre of a storm last year when influential fund manager Terry Smith lambasted his "obsession" with sustainability and proclaimed Unilever had "clearly lost the plot" in claiming Hellmann's mayonnaise had a purpose other than making sandwiches.
Jope stood accused of 'virtue signalling' for his efforts to make Unilever "stand for something more important than just making your hair shiny, your skin soft, your clothes whiter or your food tastier".
Schumacher's small tweak to the messaging around purpose seems to be a nod to past criticism mixed with common sense, rather than the retrenchment reported by those with agendas to stoke the culture wars.
The presentation made clear that all brands were still expected to be "full and active participants" in delivering Unilever's four big sustainability priorities of climate, nature, plastics and livelihoods.
He added some brands would want to go further, and step into other areas of social and environmental concern.
"When done well, and with credibility, this can be highly effective," he said. "Unilever knows how to do it well. Brilliantly, in fact. But we will not force fit this across the entire portfolio. For some brands, it simply won't be relevant – and that's OK."
The brands with purpose
Hellmann's set out to cut waste with its 'Make Taste, Not Waste' campaign, launched in 2021. It claims to have helped more than 200 million consumers cut waste by bringing leftovers to life. It has consistently delivered double-digit growth.
Dove launched its 'Real Beauty' campaign in 2004, shining a spotlight on female body confidence. It recommitted in 2017 with a new pledge to always feature real women, not models. Dove continued to deliver double-digit growth in Q3.
Ben & Jerry's was in a legal dispute with parent Unilever after the ice cream maker said it would pull out of occupied Palestinian territories. Sales continued after Unilever sold its Ben & Jerry's Israeli interest to its local licensee last year.
This hardly represents an abandoning of purpose, says Bernstein analyst Bruno Monteyne. "It is part of what Unilever stands for, so it'd be worrying if it moved away from that," he says. "Schumacher is just trying to be a bit more precise," he says. "It's more an admission that you don't need to be on the forefront of every potential sustainability challenge. Unilever is trying to really emphasise the ones that are important for them. It's hard to argue that mayonnaise is saving the universe and maybe there's a little sense of humility about [how] not every brand has the same amount of power for change."
For all the coverage of Unilever's social purpose, there is little evidence it is the cause of its ongoing financial underperformance.
Indeed, Unilever revealed in 2019 that its purpose-led 'Sustainable Living Brands' were growing 69% faster than the rest of the business, made up seven of the group's top 10 brands, and were delivering 75% of the company's growth.
Unilever emphasis on sustainability has also led to €1bn of savings over the course of the 10-year 'Sustainable Living Plan' thanks to more energy-efficient factories.
There may also have been some backlash in the wider fmcg world as the likes of Bud Light, Costa Coffee and Dr Martens waded into the trans debate but it's clear that, in the main, consumers, particularly millennials, are buying into sustainable brands.
Shoppers are much more likely to boycott Unilever's products over its decision to stay in Russia – where Schumacher has shown a lack of leadership – than worries about wokeness. Monteyne points out investors are disappointed in the level of growth – not the drive for purpose – as gross margins shrink and the share price languishes at the same level as five years ago.
Inconsistency issue
Barclays analyst Warren Ackerman says Unilever has been inconsistent, eroding investor trust and conviction.
"The long-standing problem Unilever has faced over decades has been weak and inconsistent volume/mix growth," he adds. "This is the single most important KPI that drives value creation in the fmcg industry."
Monteyne thinks a company culture that has "settled for good rather than great" over time is also partly to blame.
It culminated in another disappointing quarter for Unilever, with the group last week reporting a 0.6% drop in volumes (including a 10% fall in Europe). Worryingly, it was only winning share in 38% of its global portfolio in Q3, a record low, despite an €8bn annual marketing budget that is second only to P&G globally, proving it's being outcompeted by rivals.
Ackerman says a lack of premium offerings has made it more tempting for consumers to ditch its brands for own label as prices rise.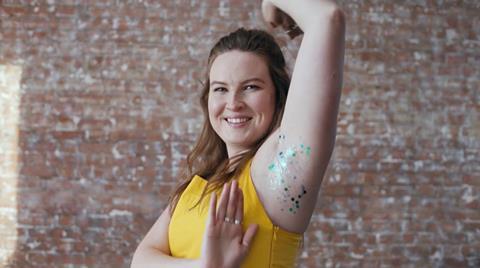 So, how is Schumacher proposing to close the gap?
Alongside sustainability commitments that are more focused to drive further productivity gains and energy efficiency, he is targeting more savings in raw materials, waste reduction, supply chain optimisation and operational improvements.
This, in tandem with reducing annual restructuring costs, will allow it to step up capex to more than 3% of revenues and put more into product innovation and marketing.
He also proposes prioritising investment into the 30 power brands that make up 70% of turnover, with 14 – including Dove, Magnum, Hellmann's and Ben & Jerry's – already in the €1bn club and delivering higher volumes and price. The other 16, including Cif, Vaseline, Nutrafol and Liquid IV, have the potential to join the €1bn club.
Addressing the performance culture, Schumacher announced big changes to the management team, with beauty & wellbeing president Fernando Fernandez to succeed Graeme Pitkethly as CFO. New heads were announced for nutrition and ice cream, and a new chief growth and marketing officer role was created.
Schumacher – whose pay has this week been frozen for two years following a shareholder revolt over the remuneration policy – also revealed a new scheme to incentivise management to deliver better underlying sales growth.
In another nod to past failings – and Jope's botched bid for GSK's consumer healthcare division – the new boss also promised no major transformational acquisitions. Future bolt-on deals would need to meet a higher bar for acquisition and there was recognition – after the Dollar Shave Club disposal – of further pruning to be done.
Shaun Browne, Houlihan Lokey's European co-head for consumer, food and retail, says deals struck since 2019 by the group have performed better as it focused on faster growth businesses such as Yasso, Nutrafol, Liquid IV, Graze and The Vegetarian Butcher.
"Most of the assets acquired have been meaningfully smaller than those sold, reflecting the fact that there is a relatively small number of targets that are both very fast-growing and very large," he adds.
"I expect this trend will continue as Unilever management seeks to create a portfolio of faster growth brands."
The action plan is hoped to result in underlying sales growth of 3%-5% and a modest margin expansion. Hardly ambitious stuff, but it highlights how poorly the group has performed in recent years.
And if Schumacher can succeed in under-promising and over-delivering on the plan, injecting life back into volumes, margins and earnings, while delivering shareholder returns, investors won't care whether Unilever is 'woke' or not.