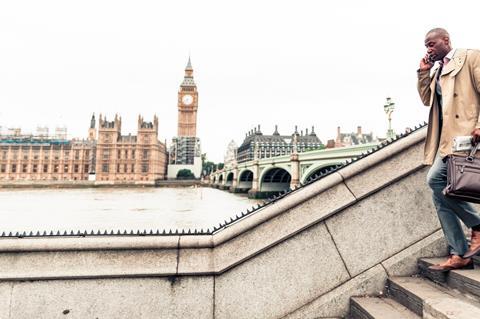 As the government flails about looking for ways to curb food price inflation, the response from the industry to the government's proposed voluntary price caps has been, to put it politely, unequivocal. Sir Stuart Rose, in his unlikely role as steward of a value retailer, said it as well as any. "Let shopkeepers be shopkeepers."
It's gesture politics at its worst. Having convened three meetings in three weeks, you would think the government knew better. But out of the blue, it's pinched the idea from President Macron, who persuaded a number of French supermarkets to keep prices down to "the lowest possible level" from April to June on some of the basics, in an 'anti-inflation' initiative.
Some supermarkets have played ball, but Leclerc for one refused. "I don't wait for a public meeting to lower prices," said CEO Michel-Édouard Leclerc at the time. "And I don't want to give the impression that retailers will make up for this by charging more for their other products." Quite.
In the UK this is already happening not coercively or voluntarily, when asked, but individually and proactively: the supermarkets already loss-lead on many entry-price products, and keep expanding these ranges, and they have also locked down prices for long periods on other lines. That's why The Grocer regularly comes in at below the rate of inflation. As it does again this week.
Then there's all the price matching going on.
As commodities from fuel to fertiliser now fall, supermarkets are also cracking on with lowering prices wherever they can. Although in some cases, like olive oil, the prospect of price deflation is for the birds.
So what can be done to get prices down quicker? The government has already tied one hand behind the industry's back with Brexit. And while it's delayed the ban on multibuys, supermarkets have still incurred hundreds of millions in extra costs from compliance with in-store HFSS regulations.
Now the retail and supplier lobby is urging the government to row back on expensive sustainability legislation, such as DRS, EPR and net zero, with producers all thinking ahead to a world of more sustainable but therefore more expensive food.
It's dangerous to lobby against sustainability, because it wouldn't bring prices down as such (it would just minimise further inflation), and many consumers want proper recycling and a more circular economy. As indeed does the industry, to a large degree, if done right.
There's a possibility that Agri-tech comes to the rescue in due course though if it happens it won't happen any time soon.
But to deliver a more circular economy must mean paying (even) more for food.
And the politicians haven't fessed up to this with the public yet. In fact, based on their latest proposals, I doubt they have even grasped it.