In a world where data is power, supermarkets continue to strengthen their hand. How can suppliers keep up? And what's at stake if they don't?
In October last year, Asda unveiled its brand new loyalty scheme. On the face of it, there was nothing particularly special about the development.
The supermarket's app enables shoppers to build up a cash pot when they buy 'star' products, including many of Asda's core own-label lines (the pot can also be topped up by other 'missions' like buying five fruit & veg). This cash can be used for future Asda shops. In short, it's nothing that Tesco Clubcard and Nectar haven't been doing for years.
The significant part was that Asda had conceded to a loyalty scheme at all. The app marked the first such scheme in its 72-year history, which it had built on a foundation of 'everyday low prices' rather than personalised offers.
The volte face comes down to two big changes in the grocery landscape. First, the desperate scramble for loyalty in an ever more fragmented market, with a new ultra-fast delivery app or e-commerce platform emerging practically every week. Second, the increasing importance of data.
Yes, data has always mattered in the industry. But the sheer volume now available – alongside the plethora of AI and machine learning tools to sort through it – has made it an ever more valuable commodity.
Asda has already voiced plans to use the data from its new loyalty scheme to deliver more personalised and tailored rewards to customers. The supermarket will likely leverage the purchase data to cross-sell or up-sell, as well as to tweak ranging and merchandising. More broadly, it will combine insights gleaned from the app with figures on in-store sales, e-commerce trends, average spend, incremental purchases… the list is pretty much endless.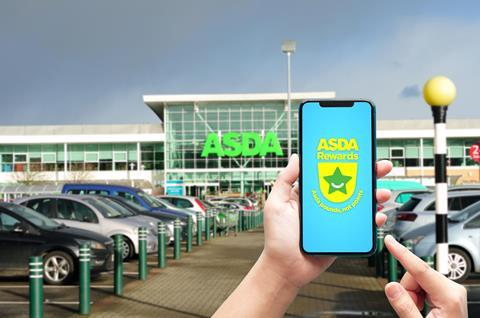 The trouble is, if retailers act as the gatekeepers to much of this ever-growing pile of data, where does that leave their suppliers? While grocers recruit a younger, more data-savvy generation of buyers to sift through and leverage insights – as The Grocer recently explored – are suppliers able to do the same? Or is there an ever-widening data divide across the negotiating table?
It's important to point out that data can be a rather nebulous term. After all, 'data' in the food and drink supply chain could reasonably encompass everything from average crop yields to manufacturing waste, the transport of shipping containers full of Mexican avocados to boardroom gender gaps. It is, in other words, an incredibly broad term to reference the multitude of figures used to keep the industry running smoothly.
And it is wrong to say retailers have the monopoly on all of it. Far from it. Supplier-held data on provenance, environmental footprint, and levels of processing is increasingly in demand, as pressure grows from customers for more precise details on exactly what they're adding to their trolleys.
Advantage retailers
But when it comes to customer-level data – what, when and how the nation shops – it's the retailers, with their direct consumer relationships, that hold all the cards.
"Retail is in a better position because of where it is in the supply chain to see more of the action," says Hamish Renton, MD of HRA Global. "They're able to see weight of purchase, frequency of purchase, trip spend, all these metrics. And they see that by just doing what they do. Whereas structurally, a supplier is just getting a box out the door to the factory gates. At that point, it's a bonus if you know where that box goes, how long it stays, who has it, etc."
"There is definitely a data divide," adds Veena Giridhar Gopal, co-founder and CEO of AI platform Salesbeat. "The retailer is sitting on a lot of data, and at the end of the day, data is power so they are very reluctant to release it to the brand owners. And I am not 100% sure that suppliers actually understand what they're missing out on."
Put simply, they're missing out on extra sales. The right data can help suppliers make the case for bigger volume orders, she says. Or it can enable them to tweak flavours and formats based on what consumers are choosing in stores, give them a broader view of their category competition, and plan more effective marketing and promotional campaigns.
"I am not sure that suppliers actually understand what they're missing out on"
But data does have its limits. Take a trend like hard seltzers, says Renton. The data can help a supplier decide between mango and pineapple flavours, or can or glass bottle, but it could never have predicted that the fizzy drink would have taken off in the first place.
Nevertheless, in the right hands it's powerful information. And currently those hands tend to be those of the retailer.
There are ways of overcoming this structural imbalance. "Some of the smartest suppliers, and actually some of the smarter small suppliers, are quite imaginative on where and how they source the data that they get," points out Andrew Cole, co-founder of Bridgethorne.
The most obvious route is paying for data via providers such as Kantar, Nielsen and IRI. Alternatively, suppliers can develop their own (smaller) bank of sales data via direct-to-consumer purchases. Or they can persuade retailers to share what they have by pointing out the benefits of doing so.
Though retailers monetise their data and see it as a competitive edge – which can act as a barrier to sharing – they may be willing to collaborate with suppliers if they lack the internal resources to dig down into the data themselves.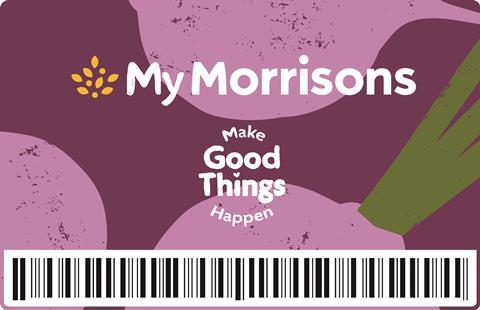 "You have this symbiosis where both parties kind of need each other, but very rarely do they get their act together," says Renton. "Most suppliers exist with wafts of data that they can beg, borrow and steal, and occasionally get from a retailer. And most retailers have too much data, and no time to do anything with it."
As Bridgethorne's Cole points out, retailers theoretically hold all the cards to insight. "But my experience is that at a category level they don't necessarily spend the time on it because, if you think of the commercial teams, they're really busy doing the day job. They often rely on the suppliers to do that for them at a product and category level," he says. In other words, they rely on suppliers to take that data and turn it into meaningful insights and ideas they can actually use.
Strategic large suppliers can – and do – take advantage of that. "The biggest suppliers are really good at it," says Cole. "They understand the value of data, they understand that you've got to get insight out of data and therefore appropriately they put a lot of resource and capability to give them the leading edge."
Their commercial teams can include a £70k-a-year data analyst to come up with the insights, and a top shopper marketing expert to transform those insights into winning ideas to present to a retailer, for instance.
Pattern spotting
Offering up this internal expertise is critical in getting their hands on rich sources of data from retailers. "People are realising that data by itself has no value," says Mark Thomson, retail industry director for EMEA at Zebra Technologies.
"There are AI tools but you've got to be looking at the right AI tools, and you've got to be looking for the right patterns." You also need the right people in place to spot those patterns. Too often though, smaller – or less forward-thinking – suppliers lack the right people in their commercial teams to offer retail customers this level of insight – and little willingness to make a change.
This can have punishing consequences. Retailers are increasingly taking such capabilities into account when making listing decisions and if they're "not getting this information they'll start to look for suppliers who do provide it," says Thomson.
It leaves few excuses for not evolving, says Salesbeat's Giridhar Gopal. "It's just lethargy… suppliers have been doing business this way for God knows how long and they're very reluctant to change."
Still, the pandemic has perhaps created some cynicism around data, suggests Renton. "Because you've got to somehow strip away the lockdowns and Covid, and dare I say Brexit, that sort of epiphenomenon at the top, in order to see how the tectonic plates are moving in terms of preference, demand, flavour, sugar levels and other macros," he explains. "It's really the devil's own job to untangle all of that."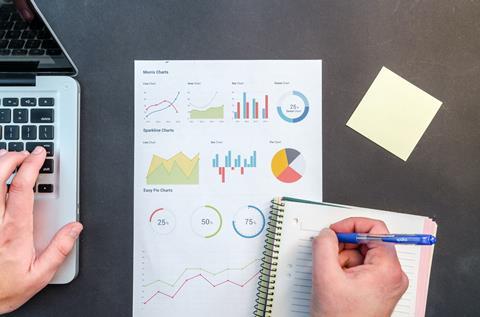 As a result, currently "the data is used by some suppliers on an irregular basis, primarily to understand what to innovate on, or what marketing campaigns to put in place," says Giridhar Gopal. "They haven't tried using it for sales or to understand ongoing demand primarily because of the sheer volume."
SMEs and startups may be more receptive to integrating new technologies that can help them to do so, she adds. But these technologies – and adding the right expertise to commercial teams – is often outside the budget of the smallest suppliers.
Indeed, as much as there's a disparity between retailers and suppliers, there's another disparity among suppliers themselves: large ones with deep pockets and smaller ones with far less cash to spend.
"The big brands have huge powerhouse teams whose sole job is to crunch data and bring out the insights, and that work with companies like IRI to help them get the most out of it," says Jaime Silvester, head of retail at IRI. "These suppliers are leading the way in decision making with the retailer. In fact, there are instances today where retailers would not be able to make decisions without manufacturers' insight.
"But you also have smaller suppliers that don't have the budgets and are at risk of falling behind," he adds. "This is particularly true of under-represented brands that perhaps lack the knowledge or resources to understand how to get their products on to shelves or to market themselves within often highly competitive categories. This chasm between these 'haves' and 'have nots' will become a bigger challenge."
To combat that, IRI has created a Diversity Advantage Programme to provide mentorship and access to its data and insight to three small ethnically diverse brands each year.
Some of the data divide may naturally close thanks to the growth of DTC platforms. "The insight gained from DTC routes to market will enable manufacturing businesses to gain better insight into buying behaviours and customer segmentations," says Richard Walters, manager at BearingPoint.
"However, DTC will for most be a very small part of the business so the emphasis needs to be on working harder with retail partners to leverage data, and build insight collaboratively. To do that greater investment must take pace in data analytics capability."
In short, to truly close the data gap with retailers, suppliers will need to understand its power. "The suppliers have had logistics expertise at their core but as they seize the opportunity to be agile and rebuild the data infrastructure, they must recruit a new set of skills to turn the new sources of data into action that will deliver the new competitive advantage," says Sarah Atkins, CMO and membership director at GS1 UK.
After all, if a 72-year-old business can notice its blind spot and make the change, anyone can.
The growing chasm between supermarkets and suppliers in grocery's data race
1

Currently reading

The growing chasm between supermarkets and suppliers in grocery's data race

2