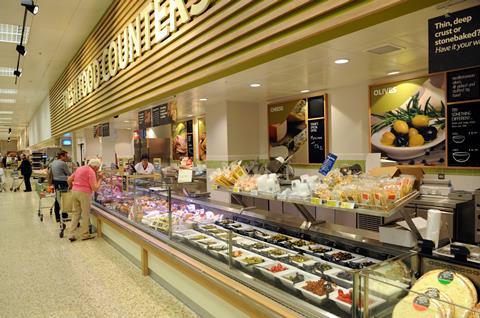 Last week, Tesco announced it was axing its remaining counters "to ensure we remain focused and competitive in a fast-changing market" – also known as Aldi price-matching.
Tesco UK & ROI CEO Jason Tarry said: "We are ensuring our store offer reflects what our customers value the most." And they must know, because they do enough research and monitor the sales. But are the sales being driven by what people are being offered?
Clearly at the moment, everyone is trying to save money. Own label is up 9.3% over the past nine months and the discounters have gained 1.8% market share [Kantar]. But this is a short-term situation.
This recession is going to last 12 to 18 months at most, and then people will begin to feel more confident and have money to spend again. But on what? What will encourage them to return to Tesco or Sainsbury's if they can get a better offer from the discounters? I don't think the lure of Paperchase stationery is going to cut it.
Here in the south of France, supermarkets are very different. Even the small local ones have a fabulous fish counter with bright-eyed fresh fish, and a butcher who will prepare the meat you need for any dish. There is a real pride in artisanal French food, whether in supermarkets or sold from markets. You can sample cheese or charcuterie and then buy a tiny portion or as much as you like of high-quality produce. It is a fundamentally different and much better experience.
In the UK, there is now no point of difference, no pride in artisanal British producers and no attempt to sell products. Just pile it high and sell it cheap.
A few years ago, Tesco saw counters as a reason to visit its stores, because it offered something shoppers couldn't get elsewhere. It wanted to offer 'destination shops' with something exciting, whether that was hot deli products or artisanal award-winning pork pies. The counters were not profitable in their own right, but they created an experience – visually stunning plus the opportunity to speak to someone who was knowledgeable about the products.
Sadly, as this comes to an end, the last remaining counters are a sorry state. The products look tired, and the one or two lonely chickens sit waiting to be purchased while the customer is steered towards prepacked, highly processed food that is cheap to produce with much higher margins, but the same in every store across the country
Shoppers are missing out on exciting retail opportunities as retailers create cookie-cutter designs that put the same prepacked food on every shelf. It removes any vestige of retail experience and drives sales towards poor food choices that reduce our quality of life and health. And for the grocery retailers, it's short-term gain for long-term pain as they face a race to the bottom, all trying to win the Aldi matching game.