Brexit presented a major obstacle for Wyke Farms. Having exported cheddar since 1994, the company faced a fresh challenge in 2021, when a barrage of red tape made it incredibly costly to send cheese to the EU.
As such, the business has looked to new markets like Japan, Australia, South Africa and the US. Now it is hoping to double exports by 2027 – from current levels of 6,000 tonnes per annum.
MD Rich Clothier talks to The Grocer about the company's journey since the UK left the EU
How much has Brexit cost Wyke Farms?
For cheese, it depends on the region – but in terms of extra veterinary, clerical and logistics inefficiencies, we have seen cost increases for some regions as much as £500 per metric tonne.
For other fresh products, such as whey and skimmed milk concentrate and cream, logistics have become much more difficult and trade opportunities have been missed.
How has the export landscape changed since Brexit?
The logistics have got far more complicated and costly. Veterinary costs are much higher, as every load has to be signed off before shipment. We have lost flexibility and we have had to stockhold much more cheese in France, so that we can draw supplies easily and meet customer demand.
How has the level of demand changed in the EU?
Demand from EU markets has remained stable, despite price increases throughout 2022 and the early part of 2023. We have seen a 10% rise in total export sales across all regions, despite these increases.
We have seen less demand for skimmed milk concentrate and other fresh milk products. This has been due to EU buyers having to process the UK product separately and ensure it is no longer labelled 'product of the EU'.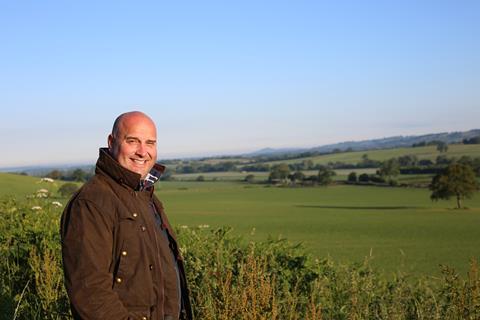 How do you grow your base of EU customers?
We have to work harder to make sure flexibility and customer service is maintained. This means sometimes smaller shipments and investing more in promoting products. It has never been more important to make clear that our EU customers are long-term, valued customers.
What are your key target markets beyond the EU?
There are many exciting new regions. We are, obviously, excited by big markets such as the US, but we are also very excited by the potential in Asia, Africa and South America. We're seeing increased affluence across many of these continents where populations are growing quickly.
For example, in India we will see 330 million people join the middle classes in the next 10 years. These pockets of affluence are all interested in food made with quality and care from the UK.
What is your strategy when entering new markets?
Our strategy around exports is to develop bespoke brands to suit individual regions. For example, in emerging regions, where understanding of cheddar is limited, we use our introductory brand London 1856. This allows people to easily identify with a British cheddar.
In sophisticated cheddar markets like Canada and the US, we are focusing on our very special Ivy's Reserve vintage cheddar.
What other challenges lie ahead?
We will see more inflation, more climate volatility and regional conflict. It's why a balance of regions is vital to counter regional trade issues. The only thing we can predict is more unpredictability.