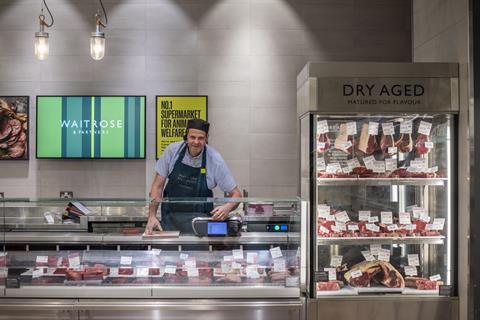 Waitrose Sheffield won the Grocer 33 mystery shop this week with an impressive score of 92.
Our shopper praised the "exceptional" standards in store, as well as the noticeably premium feel.
As our shopper entered, the customer service desk was manned and visible, with a vase of flowers on display. Inside, they noted a range of well put-together displays of parmesan wedges and aged meats.
There was also an attractive selection of wine at the back of the store, which was well lit with hanging bulbs.
"The fruit & veg section was as good as I've seen", added our shopper, with "impeccably displayed produce". Everything was neatly lined up.
Availability was also excellent: Waitrose offered one of the two full baskets this week.
The other full basket was at Morrisons in East Kilbride, which scored 85 points.
There were good services in store, including a party counter.
However, both aisles in the freezer section had leaks. Although warning signs had been put down, the puddles were not being attended to.
There was also a mistake on the receipt. The offer shown on the shelf for the chicken didn't go through at the checkout.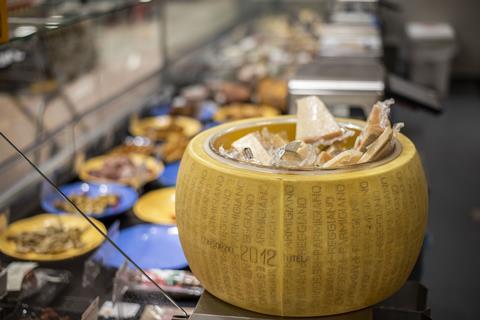 Third place went to Tesco Cheltenham with 76 points. When our shopper arrived, there was only one trolley left outside the entrance.
The store layout was logical with extremely good signage in the aisles and at the ends of them, which made the shop much quicker.
There were a lot of staff on the shop floor and they were extremely helpful.
Asda on Prospecthill Road in Glasgow came next with 67 points. There was a queue in and out of the store, which was on a very busy junction.
Our shopper was impressed by the store's lovely flowers and plants, as well as its fresh hot food counter. There was also a refillables section, with coffee beans and cereal available.
It was very busy, and our shopper had to wait eight or nine minutes to get to a till.
Close behind was Sainsbury's Durham. Its Arnison Retail Centre store scored 66 points.
One issue was the car park, which felt small for the size of the store, and was very busy, with few spaces available. It was also hard to navigate. And the store too was hard to navigate, with several aisles being restocked using numerous trolleys, some unmanned.
Our shopper also felt the layout was not very thoughtful, having to ask for help finding items on multiple occasions. Staff knew the layout very well though, so were able to assist. And the staff assistant on the checkout was "really friendly" and chatted with our shopper.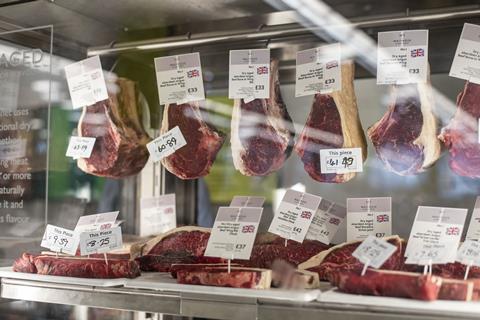 Aldi came in sixth with 64 points. The Southport store struggled on its checkout experience, with our shopper waiting 20 minutes to be served, as the branch was very short of staff, and only three tills were operating, while the self-service tills were blocked off.
The Lidl store at the Tandem Centre in Merton, London, came last this week with 31 points.
The store felt "congested" with many obstructions in the aisles such as baskets of products. "It felt a bit like a jumble sale" said our shopper. There was also a lot of restocking underway, causing obstructions in the aisles. The baked products all looked messy and our shopper witnessed customers touching goods with their hands.
Prices were not always clear due to confusing labelling. And five items were out of stock.