To mark the one-year anniversary of restrictions on products high in fat, sugar and salt (HFSS), hear from our panel of experts, who reflect on what's changed for brands, retailers and consumers – and what's next.
It was hailed as a landmark moment for UK grocery.
When restrictions on products high in fat, sugar and salt (HFSS) came into force in October 2022, store design, ranging and merchandising changed overnight.
Brands scrambled to overhaul their promotional and marketing strategies, and many invested millions in reformulating their products. Shoppers had to make sense of new product locations and wide-ranging changes to the in-store environment.
But, one year on, what impact have the new rules really had?
To mark the one-year anniversary of HFSS, we are bringing together a panel of experts from the worlds of retail, brands and consumer insights to reflect on the impact of the new rules over the past year and look ahead to what comes next.
Who are the winners and losers? What are the lessons learned? And, with further HFSS restrictions now delayed, what's likely to be next for the health agenda?
Our panel will delve into what has and hasn't worked, analyse the impact of HFSS on category sales and shopper behaviour, and discuss how responsible brands and retailers can support consumers' health in the post-HFSS era while continuing to offer choice.
Plus, you'll get the chance to put your questions to our panel.
Register now to join the Grocer Vision webinar on 16th November at 11am BST

Meet the panel:
Andrew Farndell
Head of trading and format, Southern Co-op
Andrew is Head of Trading and Format at Southern Co-op, an independent co-operative operating over 200 convenience food stores across the south of England. He's currently responsible for all the commercial functions of the food retail business and leads the Trading and Merchandising, Buying and Services, Home Delivery, Price and Promotion, Space and Range Planning, Commercial Revenue, Format Development, Retail Implementation and Availability, Supply Chain and Logistics teams.
Working in the retail industry for 27 years, in roles across store operations, merchandising and buying. He joined Southern Co-op 14 years ago, moving into the central support functions a year later, where he worked in a variety of commercial roles across multiple disciplines culminating in his current appointment.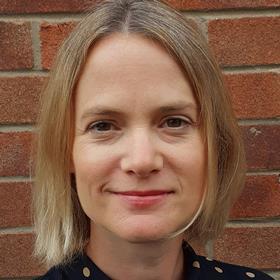 Sally Ball,
Strategic insight director, nutrition and public sector, Kantar
Sally has over 20 years' experience working closely with both manufacturers and retailers to help drive shopper insight and understanding. Working across a wide spectrum of markets such as fresh foods, retail, soft drinks, healthcare and snacking, Sally has a wealth of knowledge and experience. With a passion for healthy eating, Sally has now taken on heading up the public sector and nutrition team at Kantar within the Worldpanel division.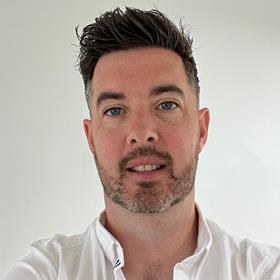 Neil Bellamy
Category team leader, General Mills
Neil Bellamy has over 15 years FMCG experience, starting at Heinz followed by time spent at Premier Foods and Mattel. Neil's background is predominantly in category management, while also having undertaken roles within sales and shopper marketing over this time. Neil is now in his tenth year at General Mills, and proud to be leading the UK Category Development team at a time of transformation for the industry. Developing and executing real-world, actionable insight is a huge passion point and his positive leadership through change will be key as the industry navigates the challenges and opportunities ahead.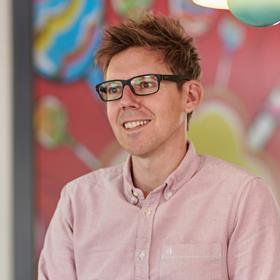 Mark Roberts
Marketing & Trade Marketing Director, Perfetti Van Melle UK
Mark Roberts, Marketing & Trade Marketing Director at Perfetti Van Melle UK, has a FMCG career spanning over 20 years, working within Brand and Trade across some of the UK's leading alcohol and confectionery brands.
Since joining Perfetti Van Melle UK in 2015, Mark has built a strong Trade and Category Marketing team, helping to set and deliver long term strategic roadmap for the UK business, delivering year on year growth and continually outperforming the category. Mark was promoted in 2022 to bring together Trade Marketing and Brands Marketing departments, as Marketing & Trade Marketing Director, responsible for household names such as Mentos, Smint, Fruit-tella and Chupa Chups in the UK market.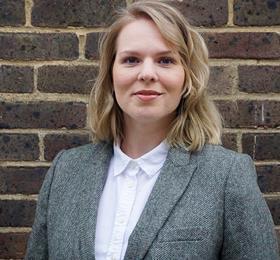 Julia Glotz
Writer and editor – moderator
Julia is a writer, editor and consultant specialising in food and drink, with more than 15 years' experience working in trade media. She was on staff at The Grocer for nine years, including five years as managing editor.