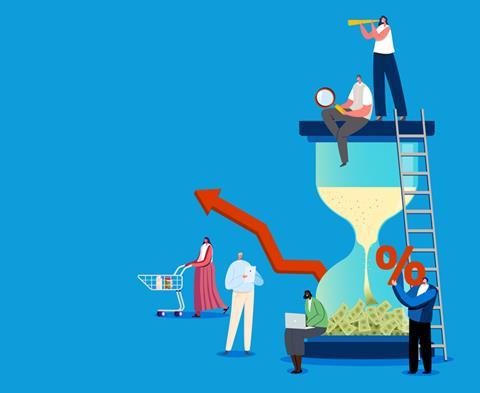 The last three years have been mired in challenge for consumer goods brands, be it a global pandemic, supply chain backlogs or the current cost-of-living crisis.
For many brands this has led to a focus on short-term measures to minimise losses, be it hiking prices across their portfolio, zoning in on core SKUs or halting innovation. But with little hope of an end to the current inflationary environment in the UK, now is the time for business leaders to step back and recalibrate, switching their focus instead to Revenue Growth Management (RGM).
In this new report by Grocer Vision and Salesforce, industry experts share their recommendations on how brands can set about crafting RGM strategies.
Featuring exclusive insight from Salesforce, McKinsey, Oliver Wyman, Deloitte, Coca-Cola HBC, Thatchers Cider and Moju, the report looks at:
● How RGM has evolved in a fragmented grocery landscape
● Practical recommendations on how to adapt this approach across the four core pillars of price, promotions, portfolio and trade terms
● A guide to the types of insight and analytics tools required to underpin such a strategy
● Exclusive insights on how leading brands have embedded a data-led approach into their own growth strategies.
Download now and find out more.
The Grocer may use your contact data to keep you informed of its products and services by email. You can withdraw your marketing consent at any time by clicking the unsubscribe link in such email or by sending an email to dataprivacy@wrbm.com. More information on our processing can be found in our Privacy Notice. By submitting this form, you acknowledge that you have read and understand our Privacy Notice

Salesforce is the customer company, helping companies connect with customers in a whole new way with a foundation of trust since 1999. With Salesforce Customer 360, the #1 AI CRM, Salesforce empowers companies of every size and industry to deliver customer magic at every interaction. Learn more at www.salesforce.com/uk .
View full Profile