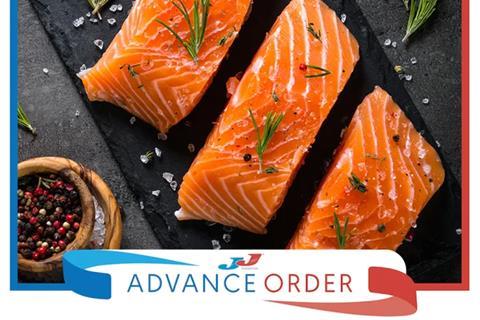 JJ Foodservice's Advance Order initiative has generated over £2m in sales following its launch in May last year.
The service sees products only arrive at a JJ warehouse once they have been ordered and paid for by the customer, allowing them to receive the freshest possible produce with shorter lead times.
"Customers can order for next-day delivery and collection without the need for us to physically stock the items," said JJ Foodservice chief operating officer Kaan Hendekli. "By only receiving sold items to the branches, we can achieve 100% product availability."
JJ Advanced Order also has a sister initiative that benefits smaller branches, by transferring existing in-stock items from its larger sites.
It uses the same 'buy to order' concept, so that only paid-for orders are moved, ensuring 100% availability and zero waste, JJ said. It has allowed smaller branches to more than double their range.
"It feels like we're running a completely new business," said Hamid Ghavami Zamir, branch manager for JJ's Birmingham depot. "In addition to premium fresh products, we now have a much broader range of other essentials that were previously unavailable to us. Baskets are increasing, and customers are happier than ever."
More than 8,800 customers use the Advanced Order service, which is available in JJ's Dagenham, Bristol, Leicester, Doncaster, Newcastle, Aston, Sidcup and Enfield branches.
The foodservice giant said plans were underway to roll the service out to its remaining branches by the end of the year, which it anticipates will ramp up the initiative's yearly sales to £5m.
Using the service, JJ customers can access a selection of fruit & veg including locally sourced strawberries, blueberries, bird's eye chillies, exotic mushrooms and heritage tomatoes.
Fresh meat and fish are also available, such as diced lamb shoulder, T-bone steaks, lobster and scallops.