Food price inflation has eased – but key drivers including energy prices, crop shortages and the ongoing effects of Brexit mean it's far from over
Food and drink prices dropped for the first time in two years – a 0.1% fall from August to September, compared with a 1.1% rise in the same period last year – the ONS said last week. Staples like eggs, milk and cheese led the downward move, helping food and drink inflation ease from 13.6% in August to 12.2% in September.
And while any sign of pressure on households alleviating is welcome, particularly as winter sets in and heating costs rise, this slight decrease in food prices should be taken with some caution, because, as FDF chief Karen Betts pointed out, "costs remain stubbornly high" for many British and overseas producers – and things won't necessarily get any easier any time soon. Here's why:
Energy prices
The recent drop in food prices has largely been attributed to a fall in energy prices, which for the better part of 2023 have been coming down from the peak levels seen after Russia's invasion of Ukraine last year.
As Betts said, "energy is embedded in everything food and drink businesses do, and so recent lower energy costs are welcome", particularly in energy-intensive sectors like fruit & veg production, baking, packaging and logistics.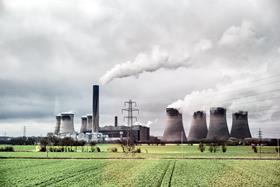 However, Joe DeLaura, global energy strategist at Rabobank, warns of a "temporary relief" effect. "We are only now starting to see the lagged effects of the slump in energy commodity prices from earlier this year because that's the nature of how supply contracts work," he says.
The issue is both oil and natural gas prices have slowly started to increase again in recent weeks. Fuel-dependent transport & logistics businesses are usually first to take the hit – wholesaler Nisa last week ramped up its fuel levy from £3.66 to £6.10 per delivery for the first time in over a year – but all other areas of industry will eventually pass on those costs to customers, even if partially. "The food inflation crisis is really a hidden energy crisis," DeLaura believes.
And energy prices "will not return to the levels seen two or three years ago" because there was a "realigning" of supply chains after the invasion that saw many of the European energy buyers that were previously reliant on Russian supplies switch to other, more expensive, producers including Norway, the US and Qatar.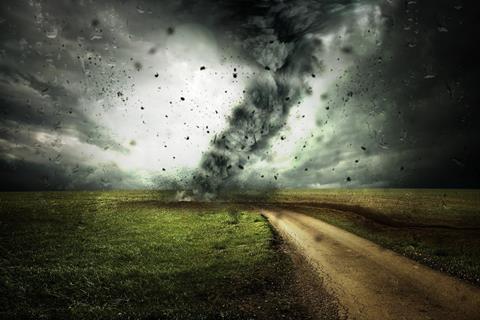 Climate
Unfavourable weather conditions have also pushed up costs for farmers, whose woes were exacerbated by wildfires, heatwaves and flooding across Europe and northern Africa this summer. This has "reduced fresh produce yields and driven up prices for sugar and olive oil in particular", Betts noted.
Olive oil's situation is so dire it is now "an industry in crisis", according to Filippo Berio MD Walter Zanre. Limited supply derived from months of extreme drought in southern Europe has already pushed up prices by about 40% since the start of the year, Assosia data in August showed. More of the same is expected next year as the International Olive Oil Consortium total EU forecasts for the 2023/24 season are around 1.5 million tonnes, down over a third from the 2.3 million tonnes in 2021/22.
Sugar stock prices also hit record highs not seen in the past decade last month due to poor weather conditions affecting beet crops across Europe, as well as lower sugar cane production in Brazil and India.
Both countries are also expected to produce "significantly" less sugar in the 2023/24 season because of the cyclical El Niño effect, which started a few weeks ago and is set to last well into the new year, according to Nidhi Jain, commodity specialist at The Smart Cube. "Declining sugar production is expected to lead to the commodity's price rising by 11% across MY [marketing year] 23/24", she says.
El Niño is also bringing disarray into the vegetable oils market, Jain says, adding slow production of palm oil in southeast Asia coupled with a likely fall in US soybean output and increased demand for vegetable oils from China is set to drive up prices.
But these are just some examples. Look more broadly and you'll see record hot weather conditions across the globe, compounded by the effects of El Niño, are set to affect production of several key imports such as bananas, coffee and cocoa.
"This can seem distant to us in the UK, after a relatively cool summer," says Gareth Redmond-King, head of International Programme at the Energy & Climate Intelligence Unit. "But we live in a globalised world where a quarter of our food comes from nations on the frontline of climate extremes – much of which we simply can't grow here instead. Extremes of heat threaten those crops, leading to higher prices and empty shelves."
Geopolitics
The ripple effects of Russia's invasion of Ukraine, which sent food and energy markets into a meltdown, are still felt in the UK. Ukraine's ability to continue exporting grains including wheat, maze and barley was further injured in July, when Vladimir Putin refused to renew the Black Sea Grain Deal, which had allowed almost 33 million tonnes of grains and other foodstuffs to be exported from the region.
The new Black Sea corridors used by Ukraine for grain are "proving significantly more expensive than when the Black Sea Grain Deal was in place, which risks pushing up grain prices again", Betts warned.
There are also concerns about the knock-on effects of the Israel-Hamas conflict, as threats of violence in other areas of the Middle East can spook energy markets. Analysts are also keeping an eye on fertiliser, one of Israel's top exports, though Rabobank says prices haven't been significantly affected yet.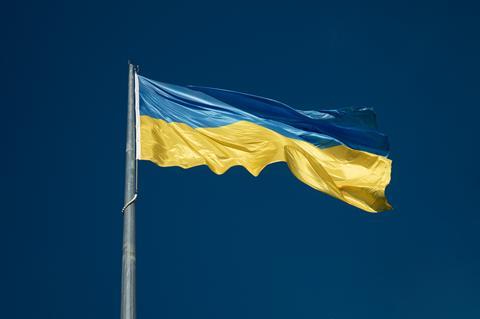 Brexit
The hangover effect of Covid-19 and Britain's decision to leave the EU lingers, with the UK labour force still struggling in many areas – from fruit & veg picking to HGV driving and manufacturing.
Severe shortages are forcing businesses to increase wages, official data shows. In the three months to June, retail, manufacturing and hospitality recorded annual average wage growth of 7.7%, 8.2% and 6.5%, respectively.
"Many companies in our sector are struggling to recruit workers which is driving up the cost of labour," Betts said. She urged the government to "rapidly implement" the recommendations set out in the Independent Review of Labour Shortages in the Food Supply chain – including greater access to migrant labour, investing in domestic workers, and overhauling the current Apprenticeship Levy.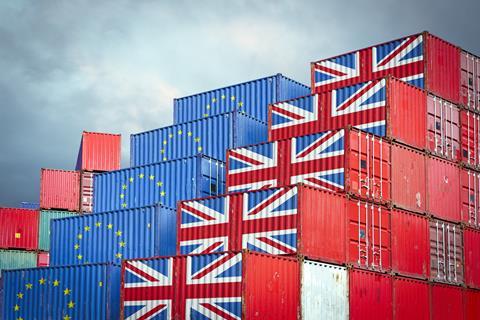 With Brexit also came "unnecessary regulatory burdens", Betts claims, such as the new "costly 'not for EU' labelling plans for food sold in Great Britain" as part of the Windsor Framework deal that replaces the previous Northern Ireland Protocol.
Some GB goods sold in Northern Ireland need to feature this label so it assures the EU they don't accidentally make their way to the Republic of Ireland.
But many in the industry have opposed Defra's plans to phase out the labelling requirements across the entire UK between October 2024 and July 2025, which "will only add unnecessary costs at a time when the cost of living is already high", says Andrea Martinez-Inchausti, the BRC's assistant director of food.
Then there is of course the mother of all Brexit regulations, the UK Border Target Operating Model, which will see full border checks on all EU imports finally roll out in January after multiple delays since 2021.
Rishi Sunak postponed the October 2023 deadline after businesses warned of the added costs associated with the extra documentation needed as well as setting up new border control points, admitting it would drive food inflation.
Pushing the date means many businesses trading with the EU avoid extra costs and disruptions during the all-important holiday period – but it's only a matter of time until they're forced to take the hit.
So despite efforts to bring down prices, it is clear the current trend of high food inflation will extend into 2024. As the Smart Cube's Jain says. "The disruption is far from over."