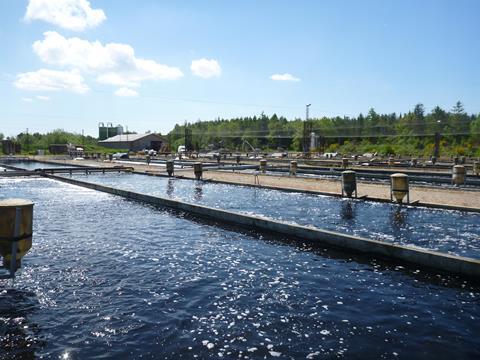 A Danish fish farm has become the first to be certified by the Aquaculture Stewardship Council's new freshwater trout standard.
The certification of Danforel's Christiansminde farm brought the Aquaculture Stewardship Council (ASC) a "step closer to becoming a truly global programme," said ASC CEO Chris Ninnes, who revealed a further six trout farms were being assessed against the new standard.
"Danforel prides itself in only supplying the best-quality seafood that has been responsibly farmed to minimise potential environmental and social impacts," claimed Ninnes.
The ASC was set up in 2010 as a sister organisation to the Marine Stewardship Council (MSC) to certify farmed fish. It certifies more than 80 farms worldwide across all fish species, with a further 50 under assessment.
Certified farms are independently assessed against a range of criteria, from preservation of the natural environment and biodiversity, to the preservation of water quality and animal species and a commitment to social responsibility.
"ASC certification fits perfectly with our strategy, said Danforel's managing director Erik D Hansen.
"It allows our farms to demonstrate that they comply with the most rigorous farming standards and shows our customers that we are a responsible organisation."