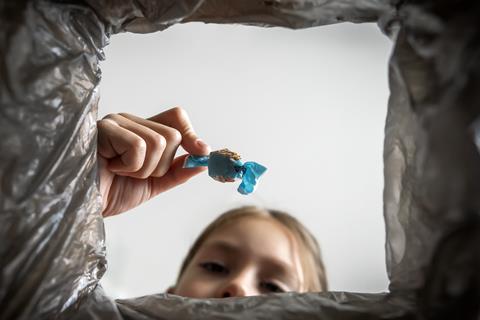 Confectioners have been issued an ultimatum: ditch the sugar or brace yourselves for a huge sales hit. That's easier said than done when the white stuff can comprise up to three-quarters of your goods.
"The industry has been developing low-sugar or sugar-free ranges or reformulating existing products, but this sub-category is only 1.2% of the total branded ranges," says Kantar analyst Fiona McQuire. Part of the problem is humans are programmed to crave sugar, so for many removing sugar also removes the appeal.
But low or no-sugar sweets aren't all about racking up sales. McQuire suggests the development of these lines will also enable savvy brands to sidestep ad restrictions. "Promoting sugar-free products that fall in line with the new HFSS legislation will bring original brands to the forefront of shoppers' minds," she argues.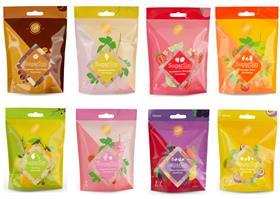 Either way, brands have been busy. Werther's has developed a range of sugar-free butter candies and toffees that has given it dominance of more than half the branded sugar-free confectionery market [Kantar]. Perfetti Van Melle's Fruittella meanwhile has a wide range of sugar-free, reduced-sugar and gelatine-free sweets.
It's a growing focus for Haribo too. Head of marketing Philip Murphy says the brand's Starmix and Tangfastics lines are respectively 23% and 18% lower in sugar than rivals.
As well as removing sugar, product developers are starting to pay more attention to functional ingredients, catering to wider health considerations among consumers.
"We've seen significant growth in 'functional gummies' that focus on vitamin content and percentages of real fruit juice," says a spokeswoman for online confectionery retailer SugarSin.
The sugar rush may be over, but functional sweets could be the next frontier for confectionery.
The end of big bang marketing? Confectionery category report 2021
1

2

3

Currently reading

How brands are shifting to low-sugar, no-sugar and functional confectionery

4

5

6

7

8

9