1. Haribo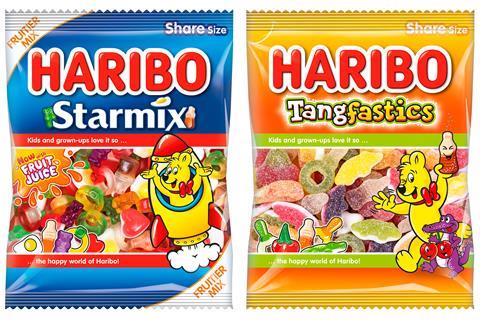 ▲ £35.6m (+20.6%)
Growth of 14.1% to more than £1.3bn looks pretty sweet until you turn to sugar confectionery's unit performance – retailers have shifted 4.6 million fewer kilos of candy in the past year, a decline of 2.6%.
2. Rowntree's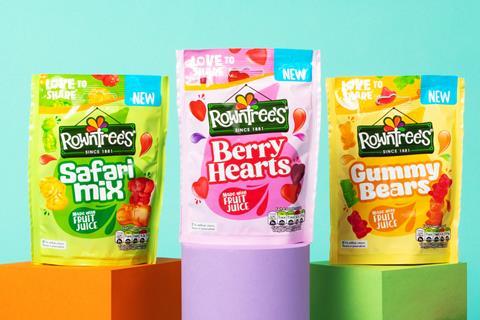 ▲ £11.6m (+12.7%)
Three of the top 10 brands suffered a slide in volumes: Fruittella (by 2.8%), Rowntree's (by 0.5%) and Maynards Bassetts (by 11.6%). it means Rowntree's has overtaken Maynards Bassetts to be the second biggest brand after Haribo.
3. Skittles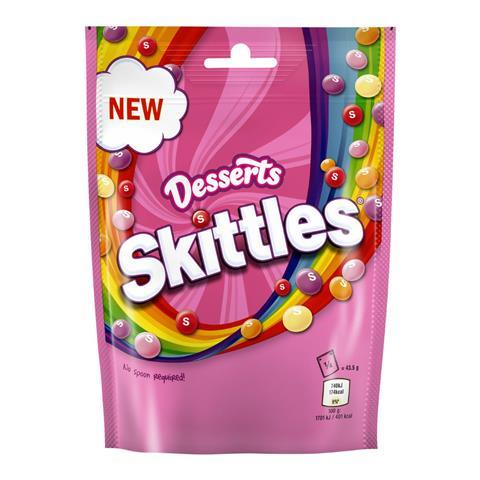 ▲ £10.9m (+20.5%)
4. Maoam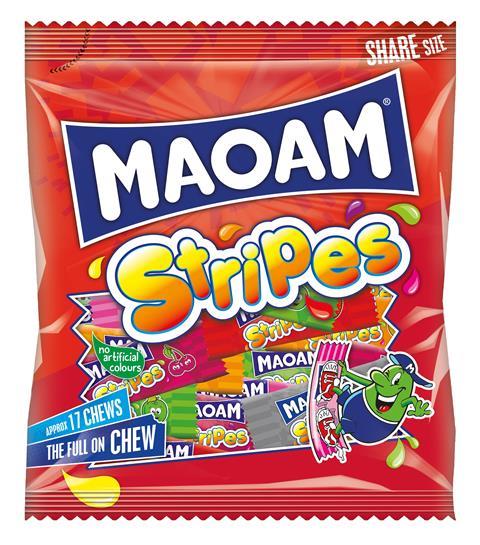 ▲ £8.6m (+22.4%)
"Many of the brands that performed best increased price per volume in line or slightly behind the market rate of 17.2%," says NIQ analyst Lauren Hollis.
5. Drumstick
▲ £5.7m (+11.3%)
6. Sour Patch Kids
▲ £4.3m (+27.4%)
The greatest volume gain – 13.2% – came from Sour Patch Kids, driven in part by distribution gains. The brand had an average price rise of 12.5%.
7. Fruittella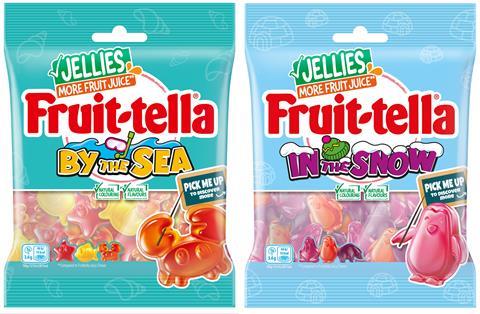 ▲ £3.7m (+13.8%)
8. Werther's Original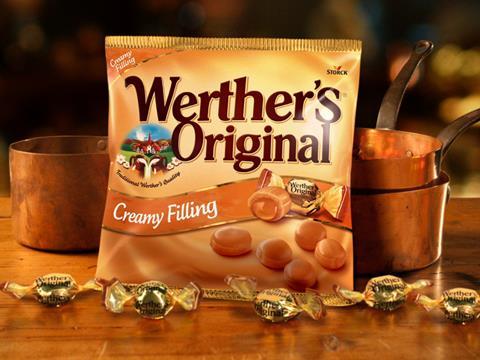 ▲ £3.1m (+16.5%)
Skittles and Werther's Originals also both delivered sizeable volume gains, of 11.8% and 8.6% respectively, after respective average price per kg rises of 7.8% and 7.2%.
9. Starburst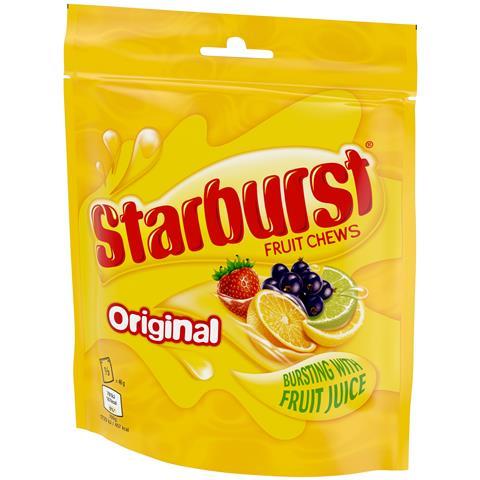 ▲ £1.6m (+8.5%)
10. Maynards Bassetts
▲ £0.2m (+0.2%)
A steep fall for Liquorice Allsorts was a key source of Maynards Bassetts' loss. "The format has struggled due to the impact of the cost of living crisis on older shoppers," says Hollis. "There's been a noticeable trade down to own label, particularly in mints and liquorice, with both in value and volume growth."
Brands ranked by value change. Source: NIQ 52 w/e 5 August 2023
Nielsen IQ monitors weekly data from a national network of EPoS scanners to represent sales in grocery multiples, co-ops, multiple off-licences, independents, forecourts, convenience multiples, symbols and online grocery retailers.
Sugar crash: how can sweets return to growth?
1

2

3

4

Currently reading

The UK's 10 most popular sweets brands 2023

5

6