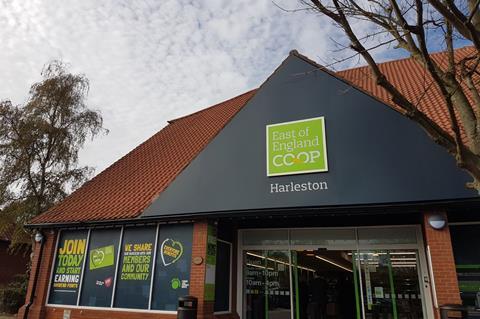 East of England Co-op has bolstered the value of Healthy Start vouchers to £5.
It follows the government's move to increase payments from a base level of £3.10 to £4.25 from 1 April.
The society had already beefed up the vouchers' value by £1.15 from £3.10 to £4.25 across its estate in September last year.
"Our Co-op welcomes the government's decision to increase the value of Healthy Start vouchers," said East of England Co-op joint CEO Niall O'Keeffe.
"No child should have to go hungry and through our work to tackle and understand food poverty in our region we have seen the effect that food insecurity has had on local parents and children.
"Whilst welcoming this much-needed change from the government, we feel that we must go further to ensure families can access healthy nutritious food and so we are proud to be topping up the new value of Healthy Start vouchers to £5.
"We encourage all local families to check to see if they are eligible to receive Healthy Start vouchers. Once you have received your vouchers just pop to your nearest East of England Co-op and present them at the till when buying any eligible food items. The value will automatically be topped up to £5."
A string of supermarkets and other convenience retailers have also boosted the allowance following the successful lobbying by Marcus Rashford's food poverty campaign and the National Food Strategy.
This includes Central England Co-op, which announced it would top up the vouchers by £1 in December, followed by Sainsbury's, which made the biggest top-up yet of £2 in February.
Healthy Start vouchers provide additional support for pregnant women and families on lower incomes to access healthy foods. The vouchers can be used in a wide range of retailers to buy fresh, frozen or tinned fruit & vegetables, fresh, dried or tinned pulses, plain cows milk and infant formula.