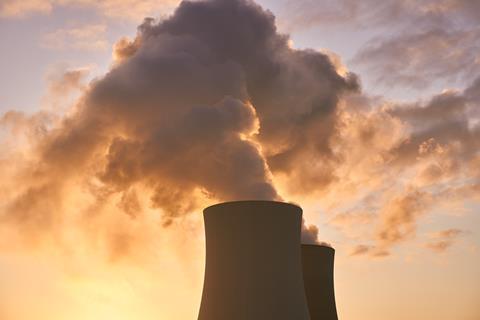 Food industry chief have cautiously welcomed the prime minister's latest target to reduce greenhouse emissions, but many remain concerned over the possible impacts on food production.
Boris Johnson set out an "ambitious" new target on Friday to reduce UK emissions by at least 68% against 1990 levels by the end of 2030, as part of plans to ensure the UK reaches net zero emissions by 2050.
It follows the launch of Downing Street's 10-point plan last month, which set out specific actions for the UK's "green industrial revolution" including planting 30,000 hectares of trees a year by 2025 and rewilding 30,000 football pitches' worth of countryside.
"We are taking the lead with an ambitious new target to reduce our emissions by 2030, faster than any major economy, with our 10-point plan helping us on our path to reach it," said Johnson on Friday.
Emma Piercy, FDF head of climate change and energy policy, said the trade body would be strengthening its own carbon targets in the new year, and so welcomed the government's latest pledge. She stressed, however, that that food manufacturers "will need clear direction and support" from government in order to make the transition.
Read more:
Tesco UK CEO Jason Tarry described the new national target as an "important step" in the fight against climate change. "Our supply chain and long-term business sustainability depend on the health of the natural environment," he added. Tesco has set itself until 2035 to become carbon-neutral across its UK business, and is investing in solar farms, fitting solar panels across its stores and rolling out electric vehicles as part of the plans.
Stephen Moorhouse, VP and general manager, Great Britain, Coca-Cola European Partners, said it was a "bold commitment from the UK government" and a "crucial step to accelerate the transition to net zero".
However, plans to reform the UK's countryside to tackle the climate emergency have left many concerned it could damage the ability to produce food. The proposed 30,000 football pitches equate to roughly 22,000 hectares – about 0.2% of the UK's total agricultural land, according to Defra statistics.
"If they start rewilding large parts of the countryside, there are all sorts of complications, but the biggest question is, where will the food be grown?" asked one senior industry executive. "I get the point about balancing out environmental impacts but I guarantee everyone supporting this rewilding thing has a university degree, a house in London, and is not a farmer."
One senior farming source questioned: "Where's the big vision on sustainable agriculture? There is an argument to increase sustainable food production, but the danger is you take lots of land out of production."