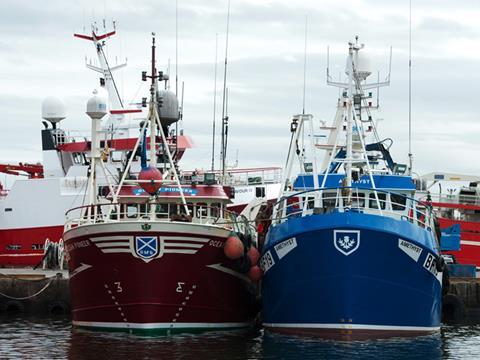 Industry body Seafood Scotland has warned the seafood sector has been left in a far "more challenging position" post-Brexit, but said there are still "glimmers of light" for its future.
Its comments follow the publication of a report commissioned by the organisation, which concluded that the post-Brexit UK-EU Trade & Co-operation Agreement presented a clear threat to some parts of the Scottish seafood industry, whilst providing moderate – but uncertain – gains to others.
The publication, Beyond Brexit Blueprint for the Scottish Seafood Sector, was based on industry interviews and examined the current situation faced by seafood businesses as well as the hurdles the sector will need to face over the coming months and years.
It found the industry was now in a more challenging position, particularly following the "clear threat" disruption to exports had posed to businesses following the end of the Brexit transition period last December.
But on a more positive note, the industry body pointed to the sector's continuing and "significant access to quality fish stocks" and its "well established markets within the EU and further afield, both factors which will ease recovery".
The report suggested strategic, long-term support "should be over and above the current, mainly transitional, funding provided by the UK and Scottish governments".
It also indicated there was clear impetus within the industry to grow and develop, citing the Seafood Transformation Project, which aims to grow Scotland's seafood processing sector turnover by up to £240m and create over 900 jobs.
"There are glimmers of light that make it easier for the industry to rebuild, but overall the post-Brexit trade environment leaves the industry in a more challenging position than it was previously," said Seafood Scotland CEO Donna Fordyce.
"Nevertheless, we are now firmly focused on taking forward the key recommendations, including a quality assurance scheme, most likely beginning with nephrops (langoustines).
"Other focus areas include building a marketing presence in alternative – non-EU – markets, applying best practice from countries such as Iceland and Norway, advocating for expansion of the processing sector, improved management of shellfish stocks, and working towards sustainability becoming an integral part of the supply chain."