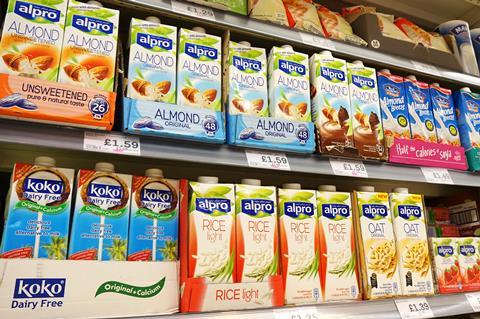 Tighter regulation on what constitutes dairy-free food and drink should be introduced to avoid further allergy scandals, the founder of dairy alternative brand CoYo has urged.

Unlike the law on gluten-free products, there are no specific regulations on what can or cannot be described as dairy-free.

As a result, producers were "in the dark" and faced a "minefield" of different testing methods and a lack of industry guidelines, said Bethany Eaton, who said the current regime "isn't right and needs to change".

CoYo was implicated in the Pret scandal last October after the chain linked the death of a customer from an allergic reaction to a "mis-sold" dairy-free yoghurt by the brand - later found to contain dairy protein.

It categorically denied Pret's "unfounded" claims. But following the incident, CoYo had introduced an "extremely robust" testing regime to back up its dairy-free credentials, Eaton said.

As part of her research, she was "astonished" to discover there was no set standard for what constituted dairy-free, with a number of different tests available with varying levels of accuracy, while many manufacturers relied solely on specifications given by their raw ingredient suppliers.
Food manufacturers and brand owners either didn't know what to test for, or were testing for total milk content, when there were more rigorous tests available. For example, one UKAS-accredited lab tested for less than 0.5mg/kg for casein, whereas another tested for less than 0.2mg/kg. "People could potentially still die from lesser levels of contamination," she added.

"I want someone to assist us in setting a standard for manufacturers on testing to back up dairy-free claims," she said. "They should highlight the best tests to carry out to make a dairy-free claim, allowing companies to be safe in the knowledge they are following best practice."

Introducing new ­regulations and guidelines would "undoubtedly help stop further deaths or serious illness by dairy allergy sufferers," Eaton suggested. "I feel this matter is not being taken seriously and that people are ignoring the realities that exist around it."

Eaton said she had lobbied environment secretary Michael Gove on the matter. However, the FSA, which regulates allergen rules, would not be drawn on whether it favoured legislating on the matter, or any other free-from claims, and does not recommend any specific tests.

"Dairy generally means any food made from milk or milk products," said Keith Millar, the head of the FSA's allergy and intolerance team. "There are no established legal limits for dairy-free or milk-free claims; but it is illegal for any claim made on a product to be misleading."

He added: "In the absence of such limits, we consider that this will need to be a negative testing result, where the allergen concerned cannot be detected using the best and most appropriate method of detection."