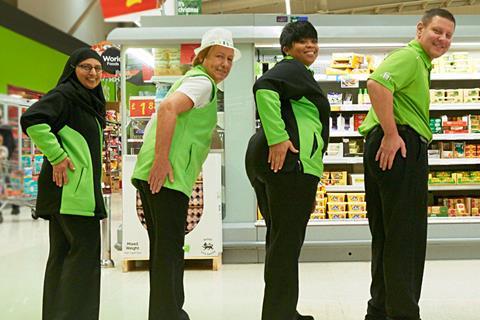 Asda has said it hopes to find new roles for hundreds of workers affected by a new cost-cutting consultation.
On Friday (10 January) details emerged of a consultation involving more than 2,800 Asda staff working in back office roles in store, such as HR, admin and cash office roles.
The Guardian reported Asda planned to halve the back office workload in each of its 639 stores and the move has been slammed by the GMB trade union, coming after a series of major redundancies across the supermarket in the past few years.
Asda stressed that the proposals were not final and that it would look to find alternative roles for impacted colleagues.
"The way in which we operate our store-based back office has evolved over recent years to adapt to changing customer behaviour, such as an increase in card payments over cash," said an Asda spokeswoman.
"As a result, we are proposing some changes to increase efficiencies and simplify ways of working across administration, compliance and cash office. We have opened a collective consultation with those colleagues impacted and their representatives and will have conversations about any potential change with our colleagues first."
However, Union bosses are furious at the move.
GMB national officer Gary Carter said: "Off the back of the dispute we had last year about pay – and coming shortly after Christmas – this is quite devastating news for Asda staff. It has been one round of redundancies after another."