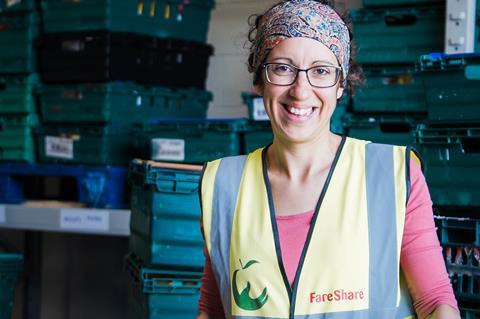 John Lewis Partnership has joined forces with a number of charities, including FareShare and the Trussell Trust, to support the most vulnerable in society during the coronavirus crisis.
A donation of £75,000 will initially be given to each charity, including Age UK, FareShare, the Trussell Trust, GroceryAid and RetailTrust.
The funding will be used for immediate activity in response to the coronavirus outbreak, giving vital help to those in local communities undergoing isolation and food insecurity.
It follows a £5m donation by Asda to its food bank partners FareShare and the Trussell Trust, and a £1.5m donation to FareShare by the Co-op.
Over the weekend, M&S launched a new community fund for charity platform Neighbourly, with an immediate investment of £100,000. The fund will support hundreds of local organisations such as food banks to youth clubs. M&S will also donate every time a customer uses their Sparks card if they select the 'Neighbourly Community Fund' as their preferred partner.
Last week, JLP announced new measures to support customers, including the launch of a £1m community support fund and a protected shopping hour for the elderly and vulnerable. The retailer also launched a support fund to aid its staff facing additional costs, such as childcare, as a result of the pandemic, as well as offering free meals at work.
"The John Lewis Partnership is committed to supporting those most in need in our local communities," said Caroline Silke, social impact manager for JLP. "Increasing our support of these vital charities, so they can shore up their operations and plan for the uncertainty of the next few months, is critical."
FareShare CEO Lindsay Boswell added: "This donation is a fantastic injection into the work which FareShare does up and down the country, supporting vulnerable people with food. At this time of Covid-19 crisis, the John Lewis Partnership is enabling FareShare to ensure that we're meeting the needs of those most at risk and we're delighted to be continuing our partnership together following the successful Community Festive Feasts project we began last year."
Emma Revie, CEO of the Trussell Trust, said: "We are incredibly grateful for the support of the John Lewis Partnership in this time of crisis. The coronavirus pandemic poses an unprecedented challenge and as it progresses, more people than ever may need help from food banks across our network. We know that together we can better support communities across the UK, so we are truly grateful for this vital support. Please look at our website to find out more about food banks and coronavirus."