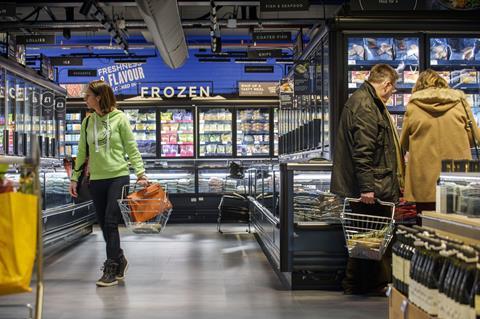 The timing is terrible. Just as it's gearing up for its Ocado-propelled battle with arch-rival Marks & Spencer, Waitrose is losing Ben Stimson, its head of digital. Where will he go? It's almost as intriguing a question as how Waitrose will fare now that it's going solo, with the loss of all that buying power.
Waitrose has scaled up its online operations impressively under Stimson, helped by the huge growth in demand for online groceries during the pandemic of course, with orders up 185% to 163,000 compared with the start of the year. Significantly, Stimson was also reporting directly into JLP chairman Sharon White. So it's difficult to imagine this isn't a blow, even if there are concerns over the profitability of its online operations (despite Stimson's "refocus on creating more profitable foundations and sustainable growth"). It's not alone in that regard but apart from Waitrose, only Amazon Fresh offers free deliveries on groceries.
What's more, its noisy rival is threatening a middle-class shopper price war, with a clear if cheesy focus on the "remarksable" value of its KVIs at the heart of a product matching exercise against 4,000 Waitrose lines that's seen 750 new lines added to the range (while Ocado's offer benefits from a further 2,000 unique M&S products of its own).
Several analysts have condemned Marks & Spencer for paying £750m for its 50% stake in Ocado Retail Solutions. On the other hand, it would have had to pay considerably more if it had done the deal since the coronavirus, with Ocado's UK sales up 27% in its half-year results, despite capacity constrictions caused by last year's devastating fire at its Andover CFC.
Those restrictions are likely to continue until late 2020/early 2021 when new capacity, including a string of new mini-CFCs, comes on stream. Meanwhile, M&S is still messing about with rapid delivery service Deliveroo. It's probably been right to do so given its lack of options till now, and the sheer demand, and it will have learned a few lessons. But you can't help thinking that teaming up with what is effectively an Amazon-owned business isn't in any grocer's long-term interests.