Just as you'd got your head around gen Z, a new cohort of tech-savvy youngsters is coming through. But they're not as screen-bound as you'd think
It's risky lumping 2.2 billion people into one homogenous group. But it's even riskier to assume generation alpha – those born between around 2010 and the mid-2020s – is much the same as those that have come before.
"They are very different" says Hannah Campbell, co-founder of cultural marketing agency One Twelve. "The first set of gen alphas were born in the same year of the first generation iPad and Instagram," she says, "so they have had the opportunity to be connected since they were born. Although millennials and Gen Z are technically savvy, gen alpha has a natural ease with technology."
Being surrounded by and immersed in technology from the off has shaped them. It is a defining characteristic. Indeed, "many have been using screens and devices from as young as a year old", Campbell adds.
But any 'generation glass' and 'screenager' labels could be misnomers, for there is much more to these complex and at times contradictory under-13s, that brands and retailers need to be aware of.
Smartphones and social media have always played a role in gen alpha's existence to date. And their reliance on screens only heightened during covid as school lessons switched from the classroom to Zoom.
"They have seen working patterns change overnight, the adoption of remote technologies in a blink of an eye," says Costas Michalia, group strategic director at digital creative agency Fiora, which has worked with Häagen-Dazs, Jus-Rol and Nature Valley.
"It is the most technologically advanced generation and is no stranger to virtual learning, hyper-connectivity and maturing technologies like augmented and virtual reality," he adds.

Who are generation alpha?
Other names
Generation glass
Upagers
The alphas
Global gen
Multi-modals
Gen C(ovid)
iPad babies
They are the children of millennials
(born 1980-1994)
They will be parents to generation gamma
(born 2040-2054)
2.2 billion
Gen alphas alive in 2025
65%
Over half of children aged 8-11 either own or have access to a mobile phone at home
Source: McCrindle Research, Wunderman Thompson, Global Web Index
But despite this life in digital, or perhaps because of it, gen alpha often relish the 'real-world' more than their older siblings. "Although gen alpha have grown up in a tech-saturated world, this doesn't mean they've abandoned quality time with loved ones and the outdoors," says Sophie Stucke, senior strategist at Mother Design.
Around half of children would prefer to split their time equally between the indoors and outdoors, according to Wunderman Thompson research. And a further 27% would rather spend time outside, just beating the 26% who want to stay indoors.
A 2022 GWI report found UK children say they are just as likely to see their friends than talk to them online at weekends.
And despite gadget portfolios growing, parents were less likely than in 2021 to describe their kids' device usage as heavy. "Compared to gen Z's common social behaviours, gen alpha is much more analogue," says Anna Pompilio, senior cultural strategist at brand agency Marks. "They're craving real-world interactions and actively seeking out places and people – giving brands the chance to reimagine and revitalise what the physical retail experience looks like," she adds.
Their likes are not all within the digital realm, either. According to GWI, their top interests are movies, music, animals/pets, games and holidays.
"Gen alpha may imitate their parents' values and are expected to go one step further in actualising said values"

Sophie Stucke, Mother Design senior strategist
Adding to the aversion, their parents are more screen-wary than ever before. Having too grown up online and understanding the dangers better, digital native millennial parents are more 'digitally nervous' for their own children, with 75% trying to keep their kids off social media for as long as possible, according to Beano Brain.
Reaching them, then, isn't a purely online play. "Brands must think about the whole brand world and not forget the physical world," Stucke says.
But to ignore their online existence would, of course, be a huge oversight. Gen alpha is "already immersed in the digital future that millennials and even gen Z are still dipping in and out of in terms of consumption" says JP Then, founder of DTC software firm Slerp and a co-founder of Crosstown Doughnuts.
This is especially true when it comes to interacting with brands. "If you consider millennials are generally digital savvy, but know that occasionally they need to pick up the phone to, for example, book a restaurant or call their bank, then alphas are very much digital only," he says. "I doubt they even know some places exist as bricks and mortar.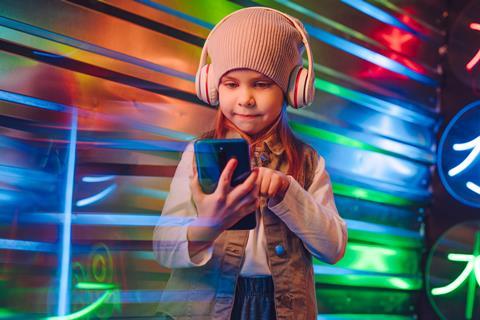 "If alphas can't do it online, then they probably won't be doing it. For brands this is important, as if you aren't online, then you essentially don't exist to them," Then adds.
"For all the talk about millennials and generation Z, it is generation alpha who have been surrounded by technology since the moment they were born: the first truly digitally immersed humans," says Nikhil Shoorji, MD Europe at Infobip. "In the same way that they develop everyday relationships with family members, this group has grown accustomed to interacting with technology on demand from a very early age."
Nearly half (46%) have an active social media account, according to the Infobip research, despite Facebook, TikTok and Instagram insisting on a minimum age of 13 for account holders. Meanwhile, three-fifths (61%) with access to a tablet have their own device, compared with a third (33%) who use a family device.
So what do they do online?
Social media and YouTube loom large, and are influential. The majority of alphas (57%) say seeing adverts on social media makes them want to buy those products, Wunderman Thompson research finds.
"Social media is still growing in importance for this group, with almost all using TiKTok, Snapchat, WhatsApp, Discord, Instagram and Twitch on a daily basis. YouTube is an interesting channel, as many gen alphas use the channel for information, entertainment and discovery, Michalia says.
"Influential creators are dominating their screen time, creators who are their peers and have an intuitive understanding of what others will enjoy," says Michelle Yeadon, co-founder at advertising agency Weirdo. "The entertainment gatekeepers of older generations are cringeworthy and lack relevance. More so, they don't have an understanding of cultural nuances that are impacting this generation more than others."
The sway of influencers could impact future hit brands. Just look at Prime Hydration, the chief example of a gen Z viral product, founded by YouTube influencers: KSI, a rapper and boxer, and wrestler Logan Paul.
Some 14% of children, according to Wunderman Thompson, say they'd like to see influencers have their own retail outlets. But a following alone isn't enough to secure their hearts and minds.
"While this age group certainly has aspirational figures they watch, admire, and learn from, what's more interesting is that they're holding these figures to higher standards than generations before them," says Helenor Gilmour, director of insight and strategy at consultancy Beano Brain. For example, 62% of gen alpha frequently see YouTubers behaving in ways they don't agree with, according to Beano Brain.
And any content put out by brands or their influencer partners must be entertaining. Asked what the main reason they used social media was, the majority of 12 to 15-year-olds responded "finding funny posts" followed by "looking at memes", according to GWI research.
"The entertainment gatekeepers of older generations are cringeworthy and lack relevance"

Michelle Yeadon, Weirdo co-founder
"Entertainment is everything," Yeadon adds. "Growing up in a world with endless distractions means entertainment is the bare minimum expectation, and brands that fail to deliver fail to be noticed."
Gaming too is a major part of gen alphas' online lives. "Virtual playgrounds aka gaming platforms like Roblox and Minecraft are where you will find them. Twenty-five per cent of Roblox users are under the age of nine, and average more than two hours per day on the platform, says Stucke.
Michalia agrees. "It's another activity that gen alphas share with friends, from interaction within Roblox to in-game conversations and interactions across a multitude of online game environments,."
Many food and drink brands are already aware. Kellogg's, for example, created a Froot Loop portal, the aim of which was to collect as many red Froot Loops as possible. Chipotle, Vans and Gucci have done similar.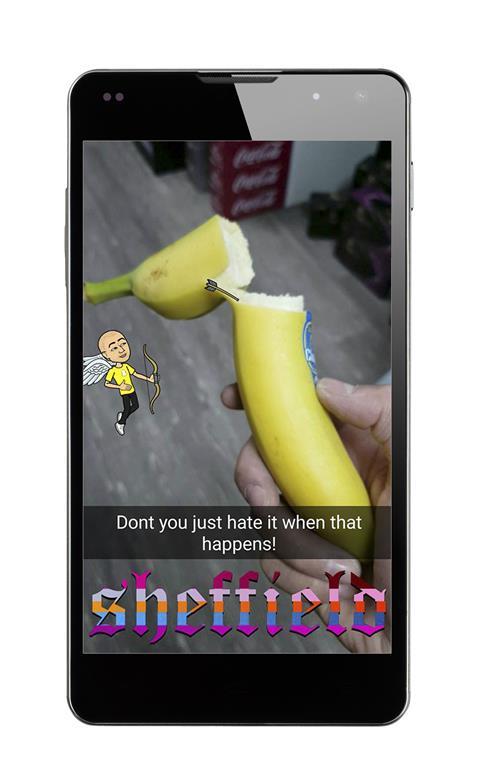 Embrace values
Ultimately, says Gilmour, "awareness can come from so many directions for gen alpha because they are so tapped into society through multiple channels".
"Kids and teens are navigating a world built by and for adults, and it can be tough to find brands that actively welcome them in. So a brand that is built with kids in mind are well on their way to building life-long fans," she says. "The worst thing a brand could do is dumb down content for children."
Like most generations, gen alpha wants a fairer, more equal society and a healthier planet. The difference to those that have come before is their parents want this too, with shopping done in keeping with the outlook of both parent and child. "Gen alpha may imitate their parents' values and are expected to go one step further in actualising said values," says Stucke.
"These kids like to buy from companies that are trying to do good in the world, meaning that all brands in the future will need to put ethics and morals at the centre of their business. To secure this generation of shoppers, retailers will need to embrace alphas' principles — even when this seems to run counter to the drive for profit."
The reasons why are clear. Millennials are the most likely generation to feel the need to buy from brands that reflect their personal values: 56% feel this need, compared with 39% of gen X and 28% of boomers, according to Foresight Factory research.
"In terms of brand ethics, due to their early access to the internet, gen alpha has a different world view," says Campbell. "They can access information immediately and form opinions and ideas about what is important to them from climate change to social issues.
"They're young now, but they are raised by millennials who have similar concerns and this will be influential."
Some argue that while there are clearly nuances in attitudes and mindsets, most of the difference between them and their older siblings and parents is chiefly situational. "When we're discussing gen alpha, of course the way they shop, buy, consume and live is going to be different to a millennial, for example," says Josh Tilley, brand strategy director at customer experience agency Initials.
Regardless, brands must be visible where generation alpha are, remain relevant to them and meet their expectations. Just as they've had to do for millennials, gen X and all previous generations. As Tilley puts it, "whilst generations may come and go, the challenge for us is the same as it ever was".