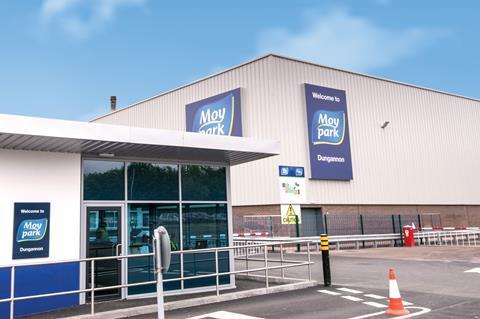 Greenpeace has again called on UK retailers to drop suppliers owned by JBS after its parent J&F Investimentos accepted US government fines linked to foreign bribery charges last week.
The NGO said JBS subsidiaries Moy Park and Pilgrim's Pride, formerly known as Tulip, should be ditched after J&F pleaded guilty to violating the US Foreign Corrupt Practices Act.
The company agreed to pay half of a $256.5m fine to the US government for making illicit payments to Brazilian politicians between 2009 and 2015, having settled with Brazilian authorities three years ago.
Following the news, Greenpeace UK executive director John Sauven asked "how much longer this company's criminal record would have to grow" before retailers cut ties with them. It follows similar calls for Tesco to ditch JBS companies in August over alleged links to deforestation.
But as well as dismissing the links to deforestation, JBS sought to draw a line under the fines this week.
"Since 2017, JBS has had an independent global compliance department reporting directly to the board of directors," said a spokeswoman.
"For the record, JBS corporate governance guidelines are strict and have been strengthened in adherence with industry best practice over recent years."
JBS said its main compliance achievements in recent years included the launch of a new global code of conduct, which saw the training up of more than 213,000 employees, as well as the development of a due diligence system for third parties.
The news comes a matter of weeks after JBS unveiled a new programme designed to ensure the conservation and sustainable development of the Amazon rainforest.