Boris Johnson is doubling down on his stance industry should stop 'relying on cheap foreign labour'. So how can the sectors move forward?
Faced with criticism over a lack of action on the labour crisis, Boris Johnson this week insisted he was "not worried" about the impact a chronic lack of workers was having on the economy.
As pig farmers protested outside the Tory Party conference in Manchester, Johnson said the UK was "moving to a new approach" where it should no longer "reach for the lever marked 'uncontrolled immigration'".
So with the government doubling down on its stance that UK industry needs to move away from "cheap foreign labour", just how bad are staff shortages in meat and poultry? And how can the sector encourage more Brits to apply for jobs?
A September Grant Thornton report for the NFU and 11 other food industry bodies revealed a 13% vacancy rate across the wider food and drink sector – representing a total deficit of more than 500,000 vacancies.
Staff shortages are particularly acute in the meat and poultry sectors. The British Meat Processors Association estimates a vacancy rate of about 15% within the red meat industry's 95,000 strong workforce, with 65% of those vacancies in butchery roles. The British Poultry Council, meanwhile, says there is a 16% shortfall in the 40,000-strong poultry labour pool, with butchers and on-farm catchers in short supply.
The two sectors have historically been dependent on foreign staff, with 70% of the meat workforce born outside the UK, and about 60% of the poultry sector's. Both the BMPA and BPC stress those numbers will have fallen this year as many staff went back to their home countries and did not return thanks to Brexit and covid.
BMPA CEO Nick Allen says any vacancy rate above 15% starts to become "critical". Industry leaders hoped the Grant Thornton report would convince the government to introduce a 12-month 'Covid-19 Recovery' visa to tackle labour shortages and "ensure continuity, quality and choice in our food supply".
Labour shortages
Total food industry:
Red meat processing:
Average staff shortfall of 15%, rising to more than 20% for some processors
65% of shortfall is at skilled processor and butchery level
Poultry processing:
Average staff shortfall of 16%
Significant shortfall at butchery and bird-catching levels
Source: BMPA, BPC, NFU
However, the government has yet to respond to the request. It has implemented a short-term visa for 5,000 HGV drivers until Christmas and a visa for 5,500 poultry workers, but they were "too little too late", industry leaders warn. Not least because seasonal workers already in the UK under the produce sector's Seasonal Agriculture Workers Scheme won't be eligible for the poultry scheme.
BPC CEO Richard Griffiths says the poultry sector is trying to "make the best" of its short-term visa, but given it won't be up and running until mid-October, with staff not expected on the ground until mid-November, there are fears it will barely dent the sector's shortage.
Attracting more Brits into the sector has therefore become critical. But the shortage of skilled domestic labour in meat and poultry supply chains "isn't something that has happened all of a sudden", says the National Pig Association's policy services officer Lizzie Wilson. And it's not a problem that can be solved through higher wages alone.
"Pay is not the issue here," Wilson says. Indeed, a butcher in a large processing facility can earn the not inconsiderable amount of almost £40,000 a year, she points out, with a load of incentives added on, to boot. "We're in this pickle because British people don't want to work in an abattoir, that's why we are reliant on immigrant labour," she says.
The BMPA's Nick Allen agrees, pointing to the education system's focus on academia to the detriment of skills-based training. And increasing pay on its own could lead to other problems for the sector", he notes. With some meat and poultry companies offering staff 11% pay increases in a desperate bid to hold on to their services, Allen warns there is a danger of pay inflation turning into "an arms race", with "everyone poaching each other's staff, which "isn't great in the long term".
Attracting Brits
But there are ways to attract more British workers, by combining pay with a wider package of benefits, argues Avara Foods people and communications director Andrew Brodie.
Avara recently took a "significant step in pay", so that no one in the business is paid less than £10 an hour. It also introduced flexible working hours, alongside steps in pay for skills to encourage further career development, and retention bonuses.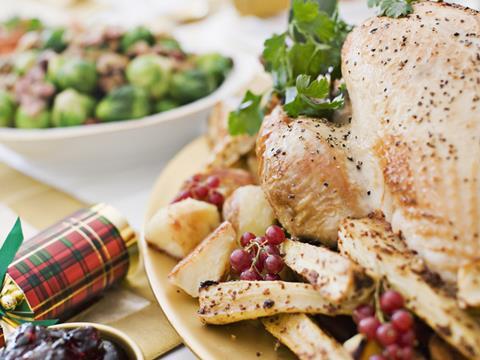 "You've got to compete to attract people from other jobs, so we've also looked at flexibility in working hours so we don't rule out part of the community that can't work a standard shift pattern," says Brodie.
"We're looking at a labour market where our community pool is young, British, and looking for careers, not jobs."
However, he warns companies may also have to move some operations to more populous areas. "There are people looking for work, just not necessarily where we are."
Like Avara, Pilgrim's UK has had to raise its game via a package of staff improvements, from training to recognition schemes, to "show we care about our employees", says VP for HR Rachel Baldwin.
"British people don't want to work in an abattoir, that's why we are reliant on immigrant labour"
The pork giant is also looking at how to tap into the ex-military population and the long-term unemployed, as well as ex-offenders.
The latter was a strategy championed by the Association of Independent Meat Suppliers this summer. However, the proposal hasn't taken off so far, admits AIMS spokesman Tony Goodger. "Regrettably, prisoners learn to lay bricks and do plastering (where there are also labour shortages), so they are more job-ready for certain markets," he says.
In the short term, there are some quick fixes in how staff are classified under rules for skilled worker visas, he suggests. AIMS is currently lobbying the government to add the role 'meat processor' to the butcher category on the government's new points-based visa framework, for example, which would give it the same 'skilled' status as a fish processor, says Goodger.
Educational provision via the government's Lifetime Skills Guarantee could also be improved, Goodger notes, with only two food industry modules and no full courses on offer.
Ultimately, attracting and keeping staff is "not rocket science", says Baldwin. "But what the recent period has done is make us realise we need to work a little bit smarter and a little bit more creatively."
Indeed, the meat and poultry sectors are "absolutely aligned" with the government's ambition to transform the UK into a high-skills, high-wage economy, insists Brodie. "We want high skills, high pay, investment in automation and a great modern food supply chain. Without question a model based on immigration has a finite timescale," he says. "Where we disagree is on timeframe."
Certainly, if government doesn't cede some ground on that issue, more turbulence lies ahead.