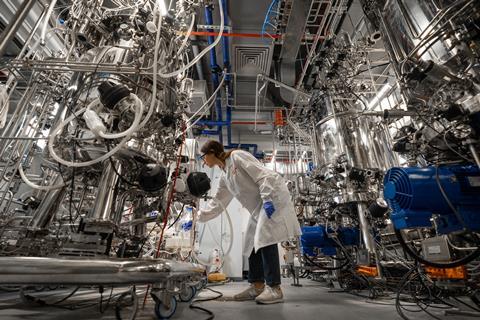 Nestlé has confirmed it is "exploring technologies" linked to cultured meat and cultured meat ingredient production, with a view to entering the fast-developing market.
The global food giant confirmed this week it was "excited to understand" the potential of new cultured meat technology and was working with a "several external partners and startups" to develop its capability. It added the tech could ultimately "lead to more environmentally friendly products".
As one example, it said its Nestlé Research division in Lausanne, Switzerland was working with Israeli food tech business Future Meat Technologies "to explore the potential of cultured meat components that do not compromise on taste or sustainability".
Future Meat Technologies launched what it described as "the world's first industrial cultured meat facility" in Rehovot, Israel last month. With the capability to produce 500kg of cultured products a day, equivalent to 5,000 hamburgers, it said the facility made "scalable cell-based meat production a reality".
The business' proprietary technology was described as "novel and cost-efficient" by Nestlé and could produce non-GMO cultured meat components from animal cells, therefore reducing the need for land and resources to raise animals, it added.
"For many years we have been investing in our protein expertise and the development of proprietary technologies for plant-based meat alternatives, allowing us to continuously expand our wide range of tasty and nutritious products with a lower environmental impact," said Reinhard Behringer, head of the Nestlé Institute of Material Sciences at Nestlé Research.
"To complement these efforts, we're also exploring technologies that could lead to animal-friendly alternatives that are nutritious, sustainable, and close to meat in terms of taste, flavour, and texture. We are excited to understand their potential."
The research would help the business to "continuously transform its portfolio with products that are good for people and the planet", Nestlé said.
"People are increasingly reducing or eliminating animal products from their diet for many reasons including animal welfare, health and wellness, as well as environmental concerns," it added.
"This has led to the rapid growth of plant-based meat and dairy alternatives. Providing people with delicious, nutritious, and sustainable plant-based products is a priority for Nestlé."