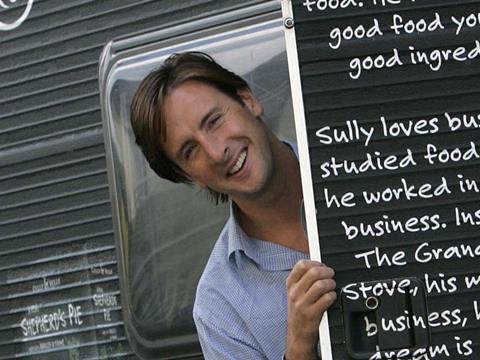 Colum O'Sullivan, Co-founder of Cully & Sully, on being a manatee, or a Navy Seal, and hanging out with Richard Branson on Necker Island
What was your first job? Picking potatoes for a farmer named Fred Jeffrey in East Cork.

What's been your worst job interview? I've been lucky enough to avoid many of these as we started Cully & Sully when we were young!

What was the first music single you bought? Dire Straits: Brothers in Arms.

How do you describe your job to your mates? I tell them I make soup.

What is the most rewarding part of your job? Seeing our products on the shelves. It's been particularly amazing seeing our soups on supermarket shelves in the UK and receiving so much amazing feedback from British people.

What is the least rewarding part? When things go wrong, like when a machine breaks down.

What is your motto in life? One life, live it.

If you were allowed one dream perk, what would it be? Somebody else to open and deal with my post - especially the brown envelopes!

Do you have any phobias? Bad food - it's not technically a phobia as it's not irrational, but it does frighten me.

If you could change one thing in grocery, what would it be? I would like all food products to be healthy and remove all chemicals, fertilisers and pesticides from farming.

What animal most reflects your personality? A manatee (commonly known as the sea cow), because it gets to spend most of its time eating and I love the water.

What's your favourite film and why? Black Hawk Down - total action - love it. Secretly I'd love to be a Navy Seal.

What has been the most embarrassing moment in your life? Getting out of my father-in-law's car in my underpants, slightly worse for wear, on a dual carriageway!

Which celebrity would you most like to work with and why? Richard Branson because he's just so cool and I'd quite like my desert island to be Necker!

What would your death row meal be? Lobster vol au vent from Ballymaloe followed by lobster bisque and Golden Wonder potatoes with Irish butter and fresh pan fried mackerel (that I would have just caught) followed by pan-fried foie gras, followed by rack of spring lamb, followed by the Ballymaloe dessert trolley, Irish and French cheeses, and fudge.