Darren Robinson

Head of sales, Meridian Foods, on Shakin' Stevens, the Taj Mahal and fishmongers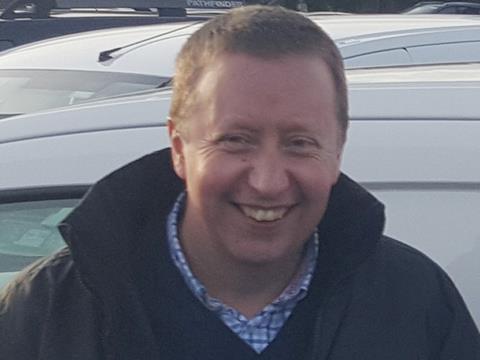 What was your first job? Stacking bales on a farm in Hampshire.

What's been your worst job interview? I went to an interview where I had to listen to the interviewer's 10-minute rant on how he needed new blood from outside the industry, after which I calmly asked him if he had read my CV. He hadn't - so I walked out.

What was the first music single you bought? Green Door by Shakin' Stevens.

How do you describe your job to your mates? A sales monkey!

What is the most rewarding part of your job? The incredible consumer feedback we get when they discover our nut butters.

What is the least rewarding part? The endless paperwork and form filling.

Who or what was your first love? Kylie Minogue!

What is your motto? If you can't get something done, have a laugh and then have another look.

If you were allowed one dream perk, what would it be? Teleportation - can you imagine how much more we could do without travelling time?

What was the best holiday you ever went on? Earlier this year we took our young kids on a trip around India. The look on their faces when we saw the Taj Mahal and then a tiger in the wild will live with me forever.

Do you have any phobias? Fish. Alive or dead, there is no need.

If you could change one thing in grocery, what would it be? Getting rid of the fishmonger in stores and replacing it with an area dedicated to small British producers.

What luxury would you have on a desert island? My family.

What animal most reflects your personality? An elephant. I'm calm but don't get in my way!

What's your favourite film and why? The Shawshank Redemption - so many emotions and so real.

What has been the most embarrassing moment in your life? It involved a mermaid outfit and a ­bottle of Champagne…

Which celebrity would you most like to work with and why? James Haskell - one of the toughest rugby players in the world with a fantastic sense of humour.

What would your death row meal be? Pancakes with lashings of Meridian Coconut & Peanut Butter, blueberries, strawberries and yoghurt.