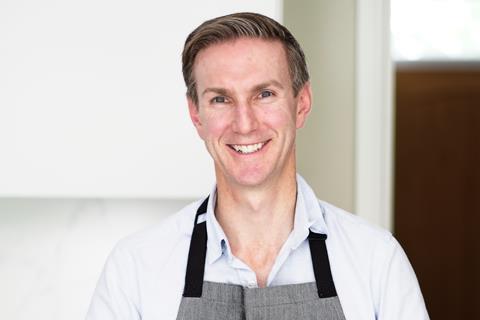 What was your first job? A management accountant for Malton Foods.

What was the first music single you bought? It was Manic Street Preachers' Motorcycle Emptiness.

How do you describe your job to your mates? I say I'm a "commercial aviator" - a rip-off from one of the lines in Top Gun, "I'm not a pilot, I'm a naval aviator!" Although since my appearance on MasterChef and launching my chocolate range, I have two very different jobs - a flying chocolatier!

What is the most rewarding part of your job? With my chef hat on, it's experimenting with different recipes.

What is the least rewarding part? It's a juggle working as a pilot and developing my chocolate products.

What is your motto in life? Failure is not an option.

If you were allowed one dream perk, what would it be? I'd love the chance to develop recipes with the chefs I admire.

If you could change one thing in grocery, what would it be? It's difficult for small businesses to get stocked in the big retailers. I think it would really strengthen the sector if the process of getting listed was updated.

What luxury would you have on a desert island? Some matches so I can make a fire and cook.

What animal reflects your personality? A Labrador. Not too noisy, not too aggressive, but hard-working, loyal and can get things done.

What's your favourite film? Slumdog Millionaire. I love it when a movie takes you to another world.

What has been the most embarrassing moment in your life? When I flew Isle Of Man to Liverpool legs, which is six flights in a morning, you'd be very full of tea and often couldn't finish your cup and you'd empty the remainder into the toilet. I opened the toilet door and threw my tea towards the basin. But I heard a shriek - someone was using the toilet, and though the cabin manager was guarding the door from the passengers, they hadn't thought that one of us from the cockpit could still use it!

Which celebrity would you most like to work with? I'd love to spend time with Heston Blumenthal in the kitchen. I want to know how his brain works.