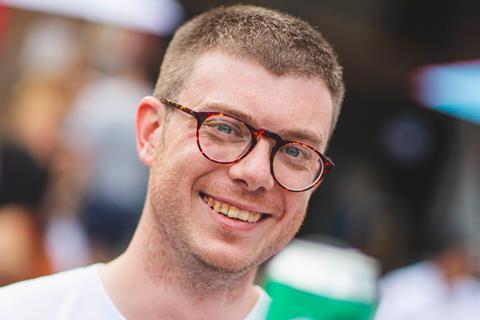 What was your first job? As a shelf stacker in Waitrose. I never quite graduated to the tills.
What's been your worst job interview? I once interviewed for a job where they'd clearly mixed up the CVs – it was only after 15 minutes when they asked me what I thought my military experience would bring to the role that it came to light.
What was the first music single you bought? One Week by Barenaked Ladies – still a classic.
How do you describe your job to your mates? If I'm feeling flippant I say I do everything no one else does, a bit like playing sweeper. If I'm being serious it's more like being a captain of a cricket team – I set the strategy and help the team achieve the best they can.
What is the most rewarding part of your job? I've really started to enjoy the people management side – we've got a fantastic team and it's really rewarding to see them grow and us achieve success together.
What is the least rewarding part? There's always a lot of admin and paperwork, but I always try and focus on what it enables us to do.
What is your motto? Is it a worry or is it a problem? Problems are things you can solve, worries are a waste of time.
If you were allowed one dream perk, what would it be? I love a free lunch – it would really save on brain space to have something healthy and tasty every day.
If you could change one thing in grocery, what would it be? I think everyone hates waste, both packaging and product – there's a real opportunity to change the modes of distribution to reduce this in the future.
What luxury would you have on a desert island? Some sort of podcast playing device would break up the monotony.
What animal most reflects your personality? Definitely a rhino.
What's your favourite film? The Running Man – a chilling warning about late-stage capitalism.
Which celebrity would you most like to work with? Stormzy – such an incredibly talented and intelligent man, creative in a lot of spaces and doing real good.
What would your last meal be? I'd go for the classic steak and steak – steak tartare, followed by a juicy rump steak, with all the trimmings (and béarnaise, obvs).