You certainly can't accuse this lot of playing it safe. From potato smoothies to whisky capsules, wacky innovation has been out in force this year. Here's our pick of the most unexpected launches of 2019
Heinz Creme Egg Mayo. Yep. It's a thing. pic.twitter.com/ahhw5Jkp6v

— Heinz Mayo (@heinzmayo) April 1, 2019
1. Creme Egg Mayo
You may assume this was an April Fools' joke. After all, it was launched on April 1. And who in their right mind would create Creme Egg Mayo for real?
Heinz would, it turns out. Yes, this product actually made it down the production line. Rest easy, though – it didn't actually hit the supermarket shelves. It was available for a limited time at the Heinz x Cadbury Creme Egg installation at the Truman Brewery in London.
Unsurprisingly, Heinz said it was "unlike anything you've ever tasted before". And, hopefully, like nothing you will ever taste again.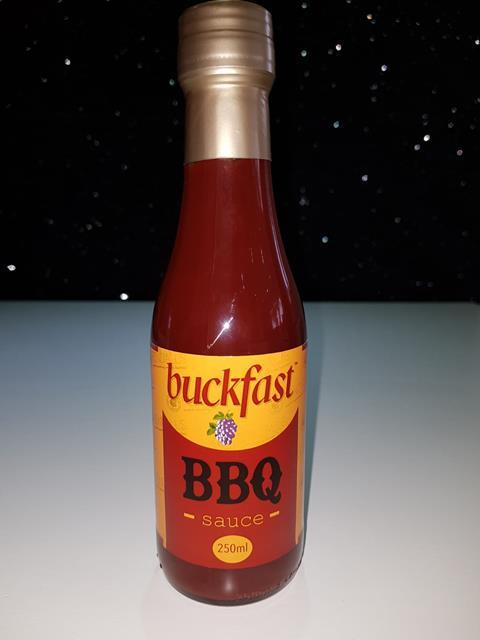 2. Buckfast BBQ sauce
Ever wished you could make your barbecue taste like a caffeinated, fortified wine? Wish no longer. Buckfast made that particular dream come true with the launch of its branded barbecue sauce in September.
Granted, it may be far tastier than it sounds. Buckfast says it is "a beautiful, rich sauce" ideal for dipping and glazing meat.
Plus, it's not the first time Buckfast has dipped its toe into culinary waters. Back in 2015, Buckfast teamed up with chef and TV star Martin Blunos to create a host of recipes using the drink.
It's certainly a step up for a beverage known as 'wreck the hoose juice'.
No ice. No stirrer. No glass. We're redefining how whisky can be enjoyed. Introducing The Glenlivet Capsule Collection #noglassrequired pic.twitter.com/F4MGErsfZM

— The Glenlivet (@TheGlenlivet) 2 October 2019
3. Glenlivet Capsule Collection
This innovation by Glenlivet bears more than a passing resemblance to the Tide Pod challenge. Still, that's not quite the image the whisky giant is going for.
This 'capsule collection' is positioned as an innovative yet sophisticated way to enjoy whisky cocktails. Just how sophisticated consumers will look when they bite into these pods (at an educated guess, it will be less sophisticated than the ad portrays) is up for debate.
But it may just succeed in repositioning whisky, which is falling down among millennials. After all, if young people are happy to eat laundry pods, they're likely to at least give these a go.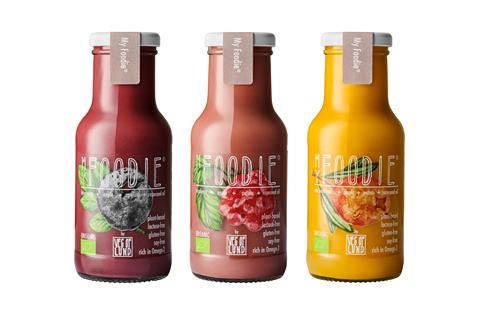 4. Potato smoothies
There are few things that don't benefit from the addition of potato. Smoothies may just be one of them.
Yes, Swedish brand My Foodie raised more than a few eyebrows when it launched these potato-based smoothies into the UK in July. Even the company's own description of the product – "a remarkably viscous and filling liquid" – didn't sound particularly mouth-watering.
Don't write off the spud smoothie just yet, though. The drink performed surprisingly well in unofficial taste tests at The Grocer towers.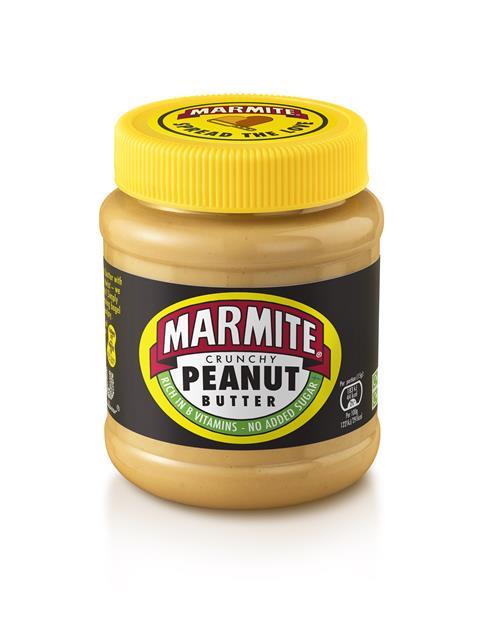 5. Marmite peanut butter
It's not often a new product is subject to a live taste test on ITV's This Morning. But Marmite caused a media frenzy when it announced a peanut butter blend in March.
The UK went into meltdown. Would it combine the best of Marmite and peanut butter? Or end up being a mish-mash that let down both ingredients?
So it was left to the voice of the nation, aka Phillip Schofield, to have the final say. His verdict? "It's alright."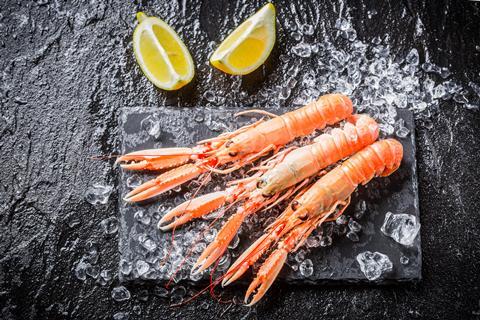 6. Waitrose langoustine packaging
Ok, so this isn't strictly a food and drink innovation. Still, the bizarre ingredient in this packaging makes it worthy of a place on this list.
In April, Waitrose revealed it had teamed up with a biotech company to create packaging made from waste langoustine shells. Although still in the experimental stages, it's set to hit shelves next year.
Well, it's certainly an innovative way to cut plastic.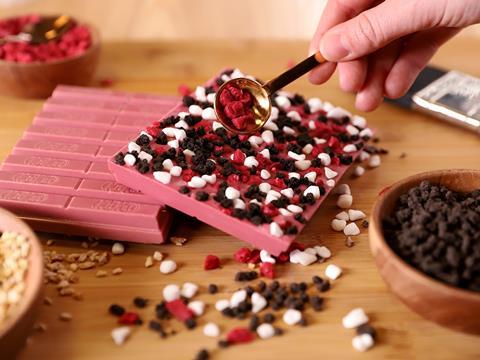 7. Bling-tastic Kit Kats
Kit Kat gave J-Lo a run for her money with this bling-tastic makeover in September. For a limited time only, customers at 30 John Lewis stores were able to pimp up the humble wafer snack with a choice of ingredients including salted caramel chunks, honeycomb and rose petals. Consumers were also able to design their own online.
The ultimate luxury Kit Kat came at no less than £25, and was covered in dark chocolate, cocoa nibs and dried raspberries, then topped with edible gold leaf. Fancy, indeed.
Still, not everyone was impressed. Guardian columnist Jay Rayner described the £25 wafer snack as a sign that civilisation was "on its last legs".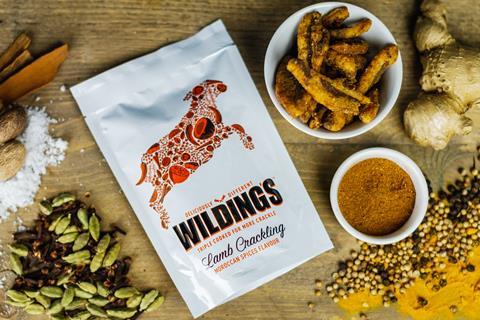 8. Lamb crackling
Pork crackling is many things. Tasty, crunchy and great with a pint. Sophisticated is not among its attributes.
One brand looking to change all that is Wiltshire snack startup Wilding's. In July, it looked to reinvent the genre with the launch of a lamb crackling. The two variants – Mint and Moroccan Spices – are based on a grilled lamb dish from the southern Italian region of Abruzzo. It's aiming to be a delicacy, rather than simply a cheap snack.
Probably still tastes great with a pint, though.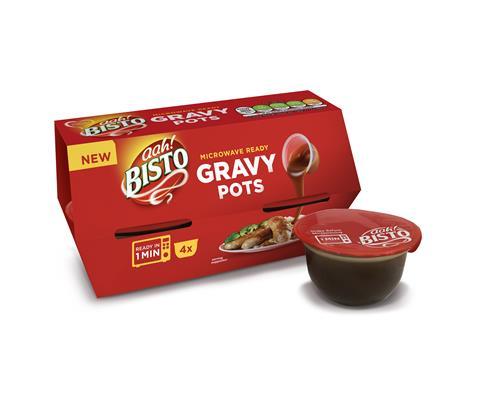 9. Bisto Microwave Ready Gravy Pots
OK, so there's nothing particularly bizarre about microwaveable gravy. But it's the motivation behind this Bisto innovation – rather than the product itself – that warrants a place on its list.
According to Premier, the product offered "a simple solution for shoppers seeking greater convenience". Which presumably means some shoppers are grappling with the arduous task of adding boiling water to gravy granules. We're not here to judge.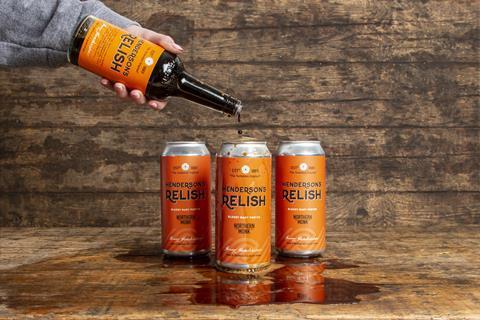 10. Northern Monk Bloody Mary Porter
Starting your day with a beer just got a whole lot more socially acceptable. That's thanks to Northern Monk, which released a beery twist on the breakfast drink of choice – the Bloody Mary – on April 1.
Similarly to the aforementioned Creme Egg Mayo, this was initially mistaken for an April Fools' gag. But the beer blend with Henderson's Relish, cayenne pepper, ancho chilli and Szechuan pepper was available for real on the Northern Monk site.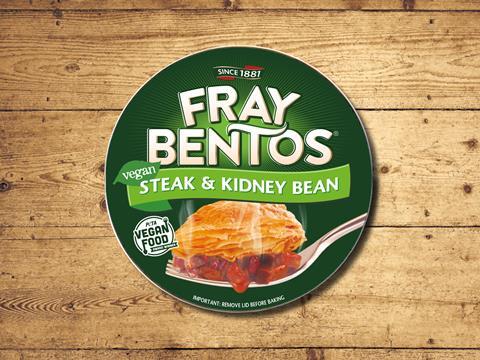 11. Fray Bentos vegan pie
There's nothing particularly ground-breaking about a vegan pie. The unexpected part of this innovation was the manufacturer: Fray Bentos.
Yes, the go-to brand for a meaty pie in a tin. It's not exactly a name synonymous with clean living and veganism.
To add to the surrealism, the pie earned an award from Peta at the 2019 Vegan Food Awards. Forget the Greggs sausage roll – this is the true sign of veganism hitting the mainstream.