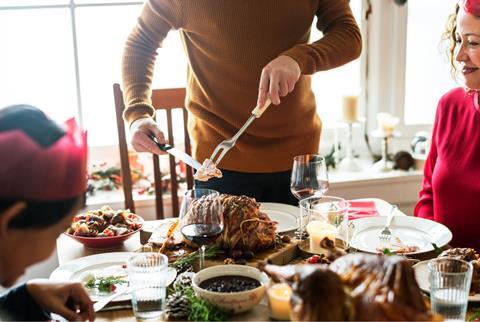 The battle for grocery sales in Christmas 2020 will be won or lost online as supermarkets fight to meet demand, research for The Grocer suggests.
Some 39% of shoppers are looking to buy their groceries online this Christmas, according to a YouGov survey of nearly 1,000 UK adults.
It suggests a major uplift on last Christmas, when online's grocery market share stood at just 7.4% in the four weeks to 29 December [Kantar]. The appetite for festive deliveries could also see online exceed its grocery market share peak, which stood at 13.5% in summer.
Waitrose this week said it was looking to hire 1,850 extra drivers and pickers after seeing a 143% year-on-year uplift in Christmas delivery bookings. There were 44,000 orders from 15 to 24 December last year, and 107,000 have already been booked for 20 to 24 December this year, the retailer said.
"Our customers are planning ahead and adding Christmas items to their online baskets, with seasonal products on Waitrose.com up 250% so far in comparison to last year and turkey orders up by 280%," said Waitrose director of online Laura Burbedge.
E-commerce consultant and former Amazon grocery strategist Brittain Ladd said: "Online grocery will be critical this year. Consumers want to avoid stores. The challenge will be meeting the increased demand."
Julian Skelly, retail analyst at digital consultancy Publicis Sapient, forecast that shoppers would start earlier this Christmas, having seen online grocery struggle to meet demand in the panic buying phase of March and April. Supermarkets needed to ramp up capacity now to avoid a repeat, he said.
"Supermarkets need to start looking at creative ways of increasing the number of delivery and collection slots in the run-up to Christmas, whether from later opening hours, new partnerships or additional employees," said Skelly.
The survey found more people were planning to grocery shop online than use local food shops, named by 37% of respondents, or takeaways, cited by 35%.
It also found 71% were planning to spend the same on food this Christmas compared with last, while 15% planned to spend more.
There was some negativity, though. Nearly half (48%) said they were less excited about Christmas this year. Around a third of those said the reason was because they couldn't or wouldn't go to physical stores.