Christmas won't be cancelled. That's the message from Aldi as it prepares for the festive season in the year of coronavirus. The pandemic hasn't slowed down innovation and it will be launching another bumper range that it says its suppliers are "fully geared up to deliver". Here's our pick of what will be in store at Aldi this Christmas.
Aldi has not yet released prices for this range
Dairyfine Hot Chocolate Melting Snowman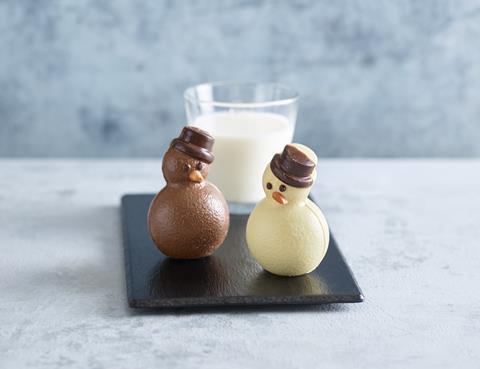 This idea is one you "can't get anywhere else", according to the retailer. Each of these chocolate snowmen are filled with mini marshmallows and chocolate drops so when they're popped in a glass of warm milk, they slowly melt to create a real hot chocolate. They're coming to stores in milk and white variants from the end of September with an estimated price of around £1.79.
Specially Selected Indian Windmills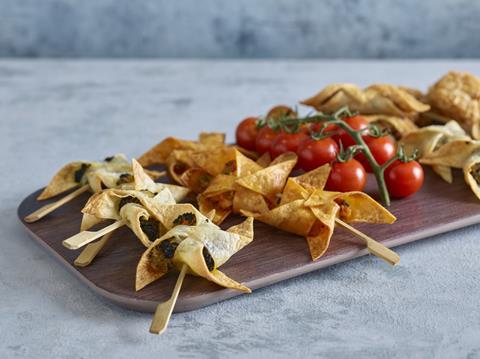 These party food pastry windmills will be available in two varieties: vegetable korma and chicken tikka. Wrapped in spring roll pastry, the korma is made with a veggie filling flavoured with korma seasoning, coconut cream powder and nigella seeds while the chicken tikka combines chicken breast with vegetables and tikka seasoning. They'll be in stores from 10 December.
Specially Selected Hot Dogs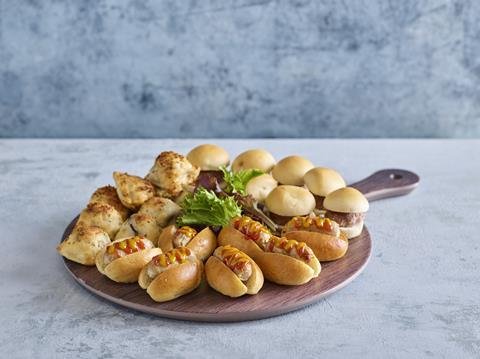 A slightly different take on the classic party food sausage roll. These tiny glazed buns are filled with mini 100% British pork sausages and topped with American mustard and tomato ketchup.
Specially Selected Truffle Pigs in Blankets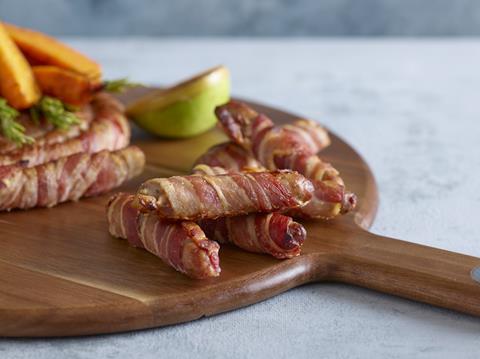 Taking flavour cues from Farmison & Co's Truffle & Calvados Pigs in Blankets, which were described as "the most luxurious pigs in blankets the world has ever seen" last year, Aldi has incorporated preserved black truffles and truffle oil into outdoor-bred chipolata sausages. The truffle gives the sausage a "rich and earthy flavour", according to Aldi, and it's then wrapped in smoked, dry cured streaky bacon.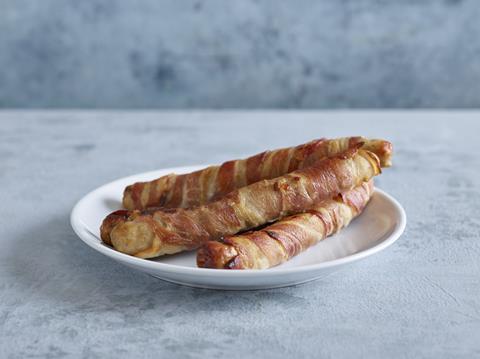 It's joined by several new PIB launches, including a couple that are intended to be enjoyed on the run-up to Christmas rather than on the big day. Inspired by German Christmas markets, frankfurter sausages wrapped with mustard and bacon (pictured above) and Loaded Pigs in Blankets topped with BBQ sauce, gruyere melts and cheddar cheese, will come to stores in early December.
Specially Selected Salmon Eggs Royale Kit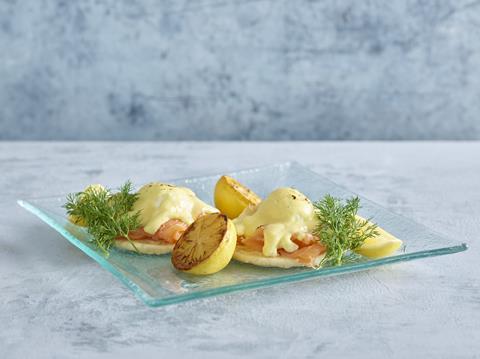 For those with Christmas mornings so hectic poaching an egg would be out of the question, this kit aims to make a posh breakfast possible.
The pack contains everything needed for this brunch classic: Scottish smoked salmon, free-range pre-poached eggs, breakfast blinis and hollandaise sauce.
Specially Selected Exquisite Cheeses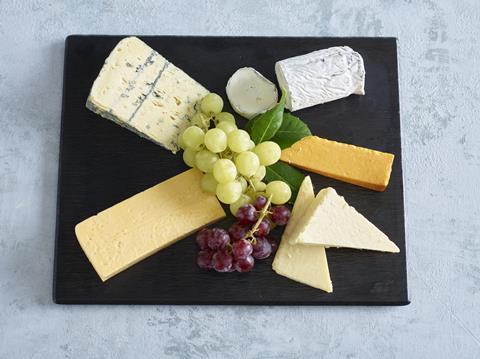 Last year, Aldi was quite experimental with some of its Christmas cheese, but this year's launches tell a different story. This more traditional selection is all about provenance and celebrating British cheese producers. There's a six-month matured Goosnargh Gold double gloucester, a Kidderton Ash goat cheese that's made from milk from the producer's own herd, an oak smoked red leicester, a Stratford blue and a Farmhouse Tasty lancashire, which has been made to the same family recipe for four generations. Aldi is hoping to get this in chillers for around £7.99, a good deal cheaper than similar selections from competitors. It's on sale from 10 December.
The selection is also joined in the chiller by a Barber's Farmhouse Vintage Reserve Cheddar, made from West Country milk, stacked and turned by hand then matured for 18 months. Barber's is one of only six families making West Country Farmhouse Cheddar, the only PDO-accredited cheddar on the market.
Specially Selected Multi Bird Roast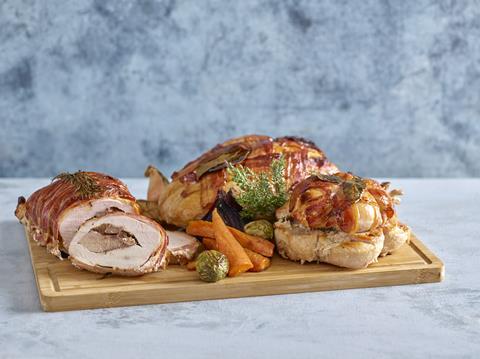 British turkey, duck and pheasant are combined in this three-bird roast, which is topped with Applewood smoked bacon and a sweet and spicy cranberry glaze. It will be in stores on 19 December.
Specially Selected Exquisite Artisan Collection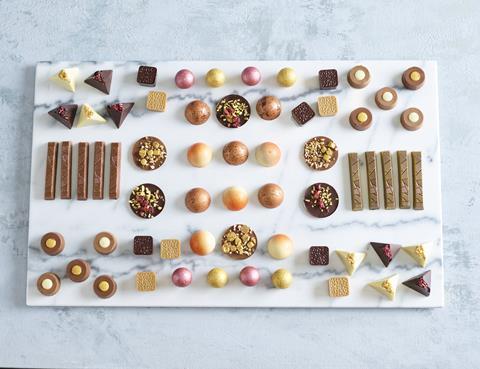 Hoping to undercut rivals like Hotel Chocolat by about 70%, this handcrafted box of chocolates is likely to go on sale for around £14.99. The selection features truffles, caramels, ganaches and pralines and on-trend fillings like blood orange gin. There's also a few made with blonde chocolate, a toastier, caramelised white chocolate. It will be on sale from 3 December.
Specially Selected Chocolate & Praline Dome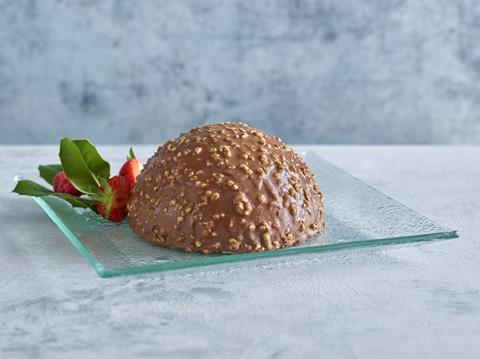 It's not officially affiliated with the original treat but Aldi describes this frozen dessert as a giant Ferrero Rocher. The limited-edition dome defrosts and is ready for the table within an hour. It's filled with a milk chocolate and hazelnut mousse, a milk chocolate feuilletine, cocoa sponge cake and a crispy chocolate shell. It goes on sale on 26 October.