With consumer pressure for food and drink that supports their increasing focus on health and wellbeing, the beverage industry is under pressure to deliver a diverse and well-rounded offer, with reduced sugar, natural ingredients and clean labels. So how can it set itself up for success?
Today, consumers want it all – better-for-you, organic, natural, fewer ingredients, clean label, green label, the story behind where the ingredients are from – to name a few. And it's not surprising when our top concerns as consumers are both our own wellbeing and the wider health of the planet.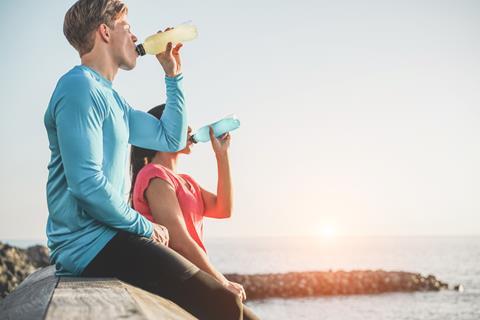 Health and wellness is now the greatest driver in the drinks industry. It touches every beverage category in one way or another, and from vitamin-infused sparkling water to ginger lemonade, health-conscious consumers are drawn to products that support their lifestyle.
In an industry which has been battling a growing backlash against high sugar levels, how can it set itself up for success?
Understanding the trends driving sugar reduction
Things are changing at a pace that we haven't seen before, notes Emma Bowles, global marketing manager at Treatt, the global natural extracts and ingredients manufacturer.
"The escalation in the health and wellness movement, seen since the pandemic, has boosted demand in the functional beverage space. Consumer insights and actionable data have come to the fore to help us understand what's driving these seismic shifts."
Top health and wellness consumer behaviours set to impact beverages over the next year include:

● Moderation and avoidance
● Fresh and natural
One only needs to consider the growth in premium 'low and no' new product launches to see these trends in action. With a mindset focused on improving their wellbeing, consumers are showing restraint. They are moderating or saying no to many 'villain' ingredients, such as sugar, artificial additives and alcohol, and instead are saying yes to a whole host of novel flavours and premium drinking experiences.
Insight into consumer behaviour
Research shows that consuming too much added sugar has become one of the riskiest health behaviours in the modern world. Around 50 countries globally have implemented taxes on sugar-sweetened beverages and demand for healthier beverages shows no signs of letting up.
In a global survey carried out by GlobalData in 2021, when asked:
● 'What best describes your consumption of sugar?' 76% replied that they were actively trying to reduce consumption or moderate their consumption of sugar
● 'How appealing do you find the following concepts/claims in food and drink products?' 81% found 'low sugar' very or somewhat appealing
Consumers increasingly want reassurance that sweetness is derived from natural ingredients as far as possible. The 'no added sugar' positioning is valued and increasingly embraced by manufacturers as one of the most prominent on-pack claims across beverage categories.
Mintel offers a clear insight on how brands are positioning their new products in market:
● Over the past five years (2017-2022) low- and reduced-sugar claims are up by 54% in the UK in new product launches
● Most consumers prefer seeing fewer ingredients on packaging, again indicating desires for natural ingredients.
Consumers will not compromise on taste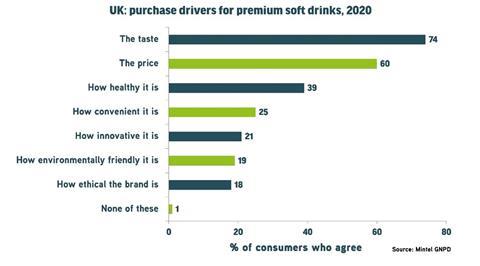 "Consumers' tastebuds do not compromise," says Bowles. "Expectations are the same for reduced-sugar beverages as they are for full-sugar products.
"Treatt has been around for over a century, so we've been with the industry through it all. Our beverage partners trust us to create ingredients that help them meet regulatory obligations and, critically, hit that consumer sweet spot when it comes to flavour."
Formulation challenges with sugar reduction
Rosie Travers, health and wellness category manager at Treatt, is well aware of the problems to be solved. "Sugar reduction is a challenge for beverage formulators for many reasons, mainly because of the various roles sugar plays in food and beverage," she says. "It's certainly not as simple as removing the sugar because, once you do this, it completely changes the entire flavour profile, with increased acidity just one example of what can happen."
Some of the challenges specific to sugar reduction include:
● Taste
● Loss of mouthfeel
● Stability
● Cost control
Finding solutions to these problems is where innovation, technological expertise and creativity come in, together of course with quality raw materials.
Tapping into our senses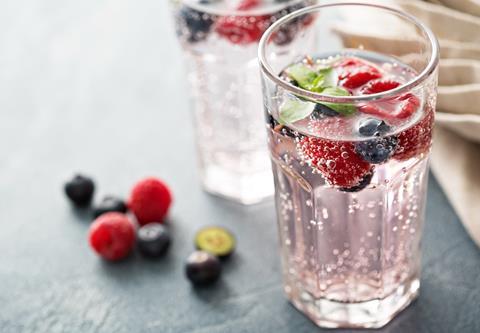 "Sensory techniques play a crucial role in delivering on taste, adds Travers. "An in-depth understanding of sensory preferences is critical for applications teams to develop the beverages of tomorrow. The aromatic intensity of a product can take on a whole new importance when reducing sugar.
"Natural sweeteners and sugar extracts have come a long way in the last decade. Marrying sweeteners with natural extracts is an increasingly popular solution. Sugar content can be reduced; the mouthfeel and sweetness of products can be maintained. Made entirely from 100% natural ingredients, our sugar reduction solutions impart a fresh and natural sweetness without adding any calories, sugar or colour."
The taste, the smell, the benefits – all are critical to the success of a beverage in a healthier world. But what about the look? What sings on social media can translate into sales success. A 'better-for-you' drink that looks the part will capture the attention of the digital-savvy generation, a key part of the demographic that will drive sales.
Lessons learned can help with future legislation
Later this year in the UK, the Department of Health's Nutrient Profiling (NP) model will be introduced, used to classify food and beverage products that are high in fat, salt and sugar (HFSS). But the beverage industry has been here before, when the sugar tax was introduced in 2018.
Some lessons were learned the hard way, which is why cost control is an important part of the reformulation mix and should not be forgotten as a key factor. The ability to effectively get it right the first time is important.
Travers explains: "Before the sugar tax came in, many manufacturers made small, incremental changes to their formulations – coming in just enough to meet the levy required, rather than make big step-changes to their beverage brands which risked consumer backlash. This approach seemed a sensible one and it also opened their eyes to working with manufacturers like us, offering natural extracts and ingredients as well as quality sugar reduction capabilities, innovating as a trusted partner in the process."
Brands must innovate
The mantra of 'innovate, don't replicate' certainly holds true now and for the near future, but reformulation is not a magic bullet. It will be interesting to see how future advances in technology will impact new product development with sugar reduction. For now, it shows no signs of slowing.
The UK is unlikely to be the last to put into effect this type of HFSS legislation. The increase in countries imposing sugar taxes globally is particularly interesting in the emerging economies just because of the sheer size of this market – and therefore opportunity for brands.
"Mass-market approaches still have value but we're increasingly seeing the need for bespoke solutions that aim to fit the many disparate needs of consumers," concludes Bowles. "It is incredibly exciting to see how brands are responding to this and the potential that lies ahead."
To find out more about Treatt's sugar reduction expertise, click here.
Sources
GlobalData
Mintel

Treatt makes the world taste better by creating and supplying exceptional natural extracts and flavour ingredients, enjoyed by millions of people, every day. With more than 130 years' experience, the world's biggest beverage, consumer goods and flavour companies trust the people at Treatt to re-imagine what is possible. Whether it is natural extracts for RTD alcohol in North America, a water-soluble citrus emulsion for a flavoured water in China, or a sugar reduction solution for a fruit juice in Europe, Treatt knows what it takes to shape, create, and deliver something that consumers will love now and in the future