You won't find plain old chocolate bunnies in Daylesford's Easter range this year. Instead the organic farm and food supplier is offering an array of exciting confections from raw matcha eggs to extravagant chocolate centrepieces. Here's our selection of the most eye-catching products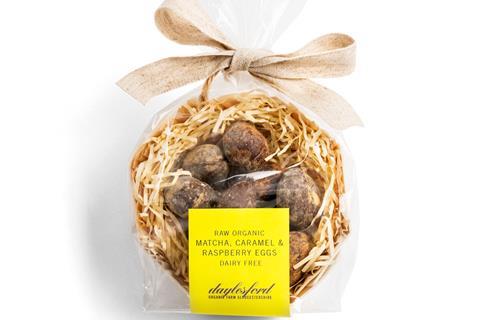 Raw Organic Matcha, Caramel & Raspberry Chocolate Eggs
Available from 26 March
£10/90g
Presented in a decorative straw nest, these raw, dairy-free eggs are targeted towards vegan chocoholics. Filled with cashew nut butter, the eggs also contain raw cacao butter, coconut blossom nectar and matcha powder.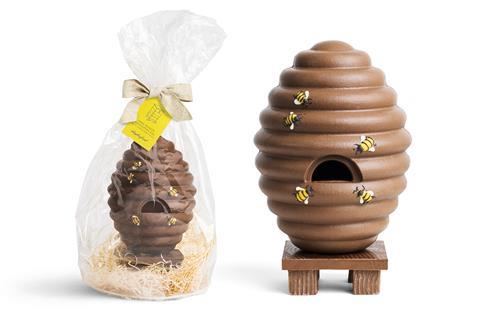 Milk Chocolate Beekeepers Egg
Available from 28 March
£80/1kg
Daylesford founder Carole Bamford says her passion for protecting the bees inspired this extravagant egg. The 1kg milk chocolate beehive sits on a solid chocolate stand. It is finished with hand painted iced bees and filled with chocolate covered honeycomb pieces.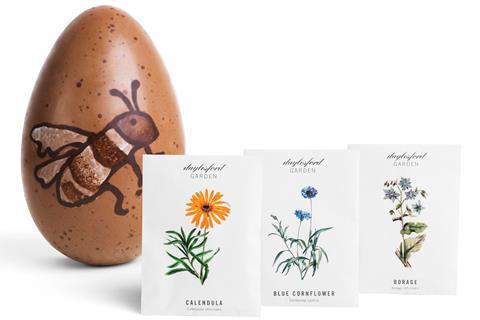 Milk Chocolate Gardener's Egg
Available now
£40/300g
Also designed with the bees in mind is the Gardener's Egg, a speckled milk chocolate creation featuring a bee design by artist Hugo Guinness. The egg comes with three packets of bee friendly flower seeds – calendula, blue cornflower and borage – to sow at home.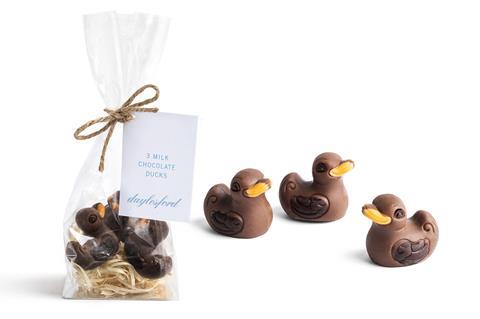 Trio of Praline Ducks
Available now
£4/37.5g
As well as the larger eggs, the Daylesford range also features more modest gifts such as this trio of milk chocolate ducks, which have praline centres and decorative yellow bills.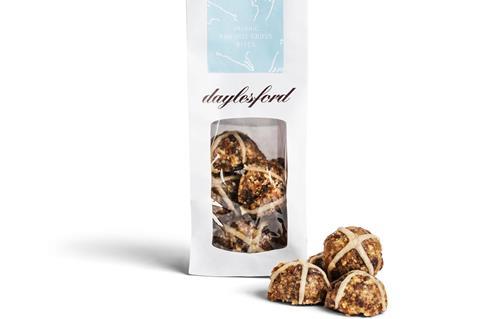 Raw Hot Cross Bites
Available now
£5.99/125g
For a more health-concious Easter treat, the retailer is offering these raw, dairy-free and wheat-free bites, which put a twist on the traditional hot cross bun. Made in the farm's patisserie, the bites contain Easter spices, fruit, walnuts, honey and coconut oil, finished with a cross.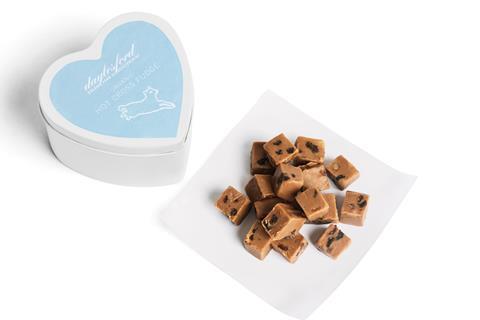 Hot Cross Fudge in a Heart Tin
Available from 28 March
£9.99/200g
Putting another spin on the Easter favourite, this handmade dairy fudge contains spices, fruit, double cream and butter and is presented in a heart-shaped tin.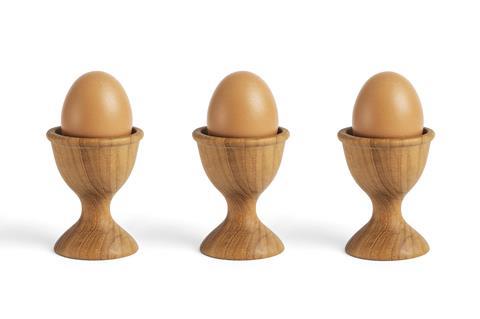 Praline Egg in a Cup
Available now
£12/40g
Forget your traditional egg and soldiers. This innovative and realistic-looking milk chocolate egg can be microwaved so consumers can dip into its melted praline centre. It is even presented in a wooden egg cup to complete the experience.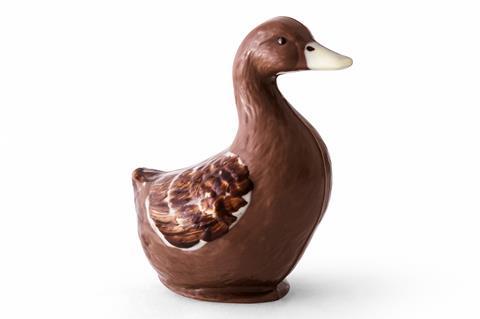 Chocolate Goose
Available now
£18/150g
What kind of bird would lay the praline eggs above? Perhaps a milk chocolate goose like this one, which has been hand decorated to give a feather effect.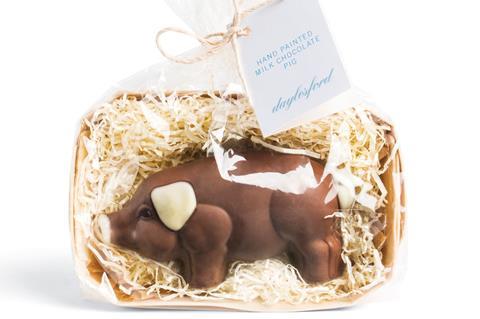 Milk Chocolate Spotted Pig
Available from 9 April
£10/50g
It's not just birds that have been reproduced in chocolate. Nestled in a fully-compostable sty, this milk chocolate pig features hand-painted white chocolate detailing.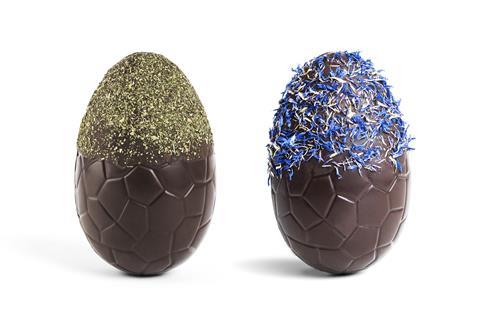 Dairy-Free Chocolate Eggs
Available now
£25/240g
Daylesford's two dairy-free eggs are handmade and individually decorated. The Lemon & Sea Salt flavour is topped with crushed sea salt and blue cornflower petals, while Mint Crunch features a dusting of dried mint.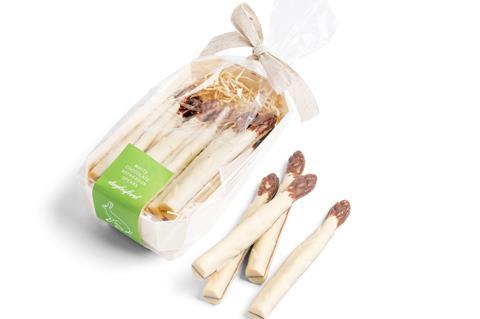 Chocolate Asparagus Spears
Available from 26 March
£25/300g
One of the more unconventional items in the range is this box of seven asparagus spears. The spears are made of white chocolate, with milk chocolate-decorated tips and a filling of gianduja, a hazelnut praline.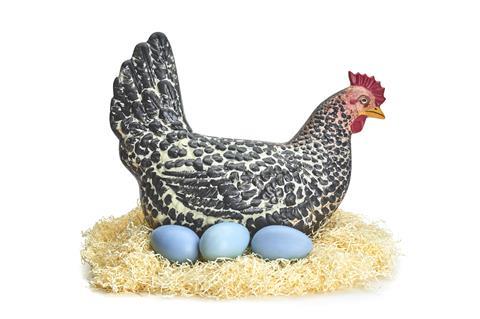 Legbar Hen
Available now in store only
£120/2.3kg
In homage to the farm's resident rare breed of hen, Daylesford has created this showstopping centrepiece. The hen is crafted in milk chocolate, handpainted with natural colours and comes with three solid Begian chocolate eggs in a Legbar blue hue.