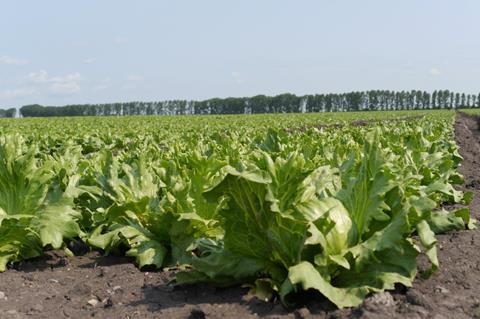 Major salads supplier G's Group saw a rise in sales thanks to Covid-19 but margins tightened owing to a challenging retail landscape, its latest financial results have shown.
In accounts filed at Companies House for the year to 2 May 2020, G's reported a 3.8% rise in turnover to £515.4m, which it said mitigated the loss of foodservice demand during the first national lockdown.
Over the period covered by the results, G's expanded its Love Beets range, which it launched onto the UK market in 2019 with a marketing push that took in primetime ITV sponsorship.
But margins tightened from 12.2% in 2018/19 to 10.5% this year due to challenges in the UK retail market, including a tough trading period for the firm's prepared salad bowls – a line it ceased production of in April 2020.
There were also said to be cost pressures due to a tightening labour market across Europe and coronavirus measures at its sites, as well as statutory increases to the minimum wage in the regions G's operates in. In April, the UK's minimum wage rose 5.8% to £8.72.
Despite this drop in profitability, G's registered pre-tax profits of £12.3m compared to a loss of £910k the previous year. The Cambridgeshire-based company partly attributed this boost to profits of £11.5m accrued from the sale of land and assets used for citrus production in Spain.
Last year, it made a loss owing to costs associated with taking control of its US Love Beets business, which negated rising sales.
Looking ahead to Brexit the accounts suggested G's could turn to air freight should road borders be closed and also mooted the possibility of sourcing more product from existing non-EU suppliers. However, the firm said a hard Brexit would constitute a "short-term risk" and said it was in a "strong position" to adapt to any challenges.
G's has been approached for comment.