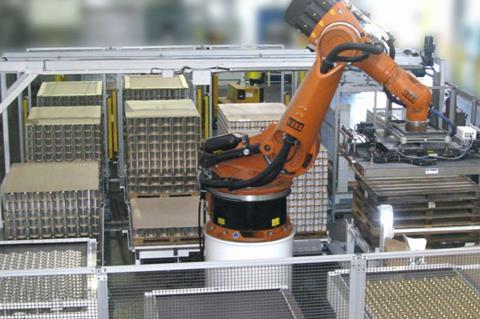 Soft drinks manufacturer Clearly Drinks is investing in a new canning line that will allow it to produce 160 million cans per year.
The business, which makes brands such as Upstream, Revolution Waves, and Perfectly Clear, will install the new machinery at its Sunderland HQ, with plans to have it operational by March 2021.
Clearly said the move would allow it to "expand its brand portfolio offering high flexibility for product and packaging whilst enabling the reach of a wider customer base opening up opportunities with well-known customers such as Tesco, Sainsbury's, Booker and One Stop".
Upstream will be the first of its brands to move into cans, and has been given a redesign to fit its new format.
Meanwhile "the machinery's speed and efficiency will allow us to manufacture other contract pack products and develop further opportunities with other brands which we'll announce in due course", said Clearly CEO Mick Howard.
Clearly's contract customers already include the likes of Get More Drinks, Hartridges and Sainsbury's, for which it makes private label drinks.
The move comes as drinks suppliers have been hit hard by a shortage of cans over past months as the closure of the on-trade sent demand for small-pack drinks surging, placing pressure on manufacturers.
Howard said the market had "seen a surge in demand for cans as manufacturers and consumers look for alternatives to plastic" as well as the switch from on to off-trade, adding the new canning facility would "help fulfil this increased demand whilst adapting to changing consumer behaviour and market conditions".
"We are working closely with our suppliers and customers to ensure we can meet the increasing demand and to guarantee surety of supply."