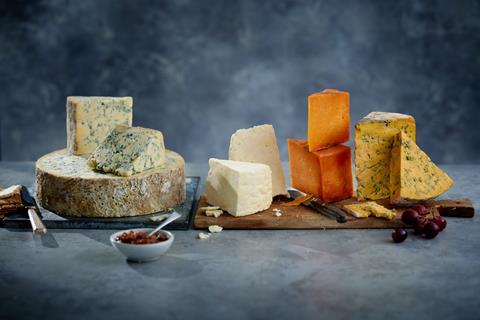 British fine food producers now have better access to American markets with a new chilled trade route between London and New York.
PML Seafrigo is offering a new scheduled Less Than Container Load (LCL) to UK producers of fine foods including cheese, chocolate, charcuterie and dry goods such as premium biscuits looking to export to the US.
The service is suitable for single pallets or sample cases, and it includes pickup, consolidation and storage in the UK as well as deconsolidation, storage and delivery in the US.
Customers only pay for the space they use in the container and the shipping route takes 11 days, said PML Seafrigo, making it "ideal" for small businesses looking to trade with America.
The US is currently the UK's third-largest market for food and drink exports, totalling £1.1bn in the first half of 2023, recent FDF data showed.
It has also been identified as a region where demand for artisan British goods, such as cheddar and meat, is emerging.
But businesses trading smaller quantities of goods normally have more difficulty shipping across the Atlantic as they are either dependent on more complex and lengthy routes or can only afford to send a full container sporadically.
"Producers of temperature-sensitive foods such as cheese and chocolate are key targets, with PML Seafrigo providing a secure route which guarantees a seamless, timely transfer and unbroken cold chain, that includes a dedicated Seafrigo-owned cheese warehouse facility in Elizabeth, New Jersey," the company said.
"We can now provide a complete end-to-end temperature-controlled transfer, using our bonded warehouses which enables customs clearance on site. PML Seafrigo's colleagues in the US handle picking, packing and container building, with on-site screening and quality control protocols."
The increased complexities and costs associated with exporting perishable goods to Europe in the post-Brexit landscape were also "heralding a strong interest in shipping goods to the US", according to PML's UK general manager for ocean product & operations, Ian Shuttlewood.
He also said they were looking at Hong Kong and Dubai as potential new routes for UK traders.
"The combined industry experience of PML and Seafrigo represents approaching 70 years in the logistics sector, so the goods are literally in the safest hands," Shuttlewood said.
This is one of the group's first big moves after French logistics group Seafrigo bought UK-headquartered forwarder Perishables Movements Limited (PML) back in July.