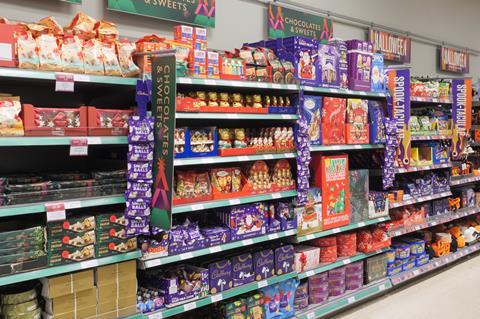 Waitrose Hexham took the top spot this week, thanks to a logical layout, calm atmosphere and strong service.
The store scored 86 points and full marks on shop floor service. Staff were very helpful, leading our shopper to items she could not find.
Our shopper also observed staff assisting other customers: they were easy to find and did not mind being interrupted.
Finally, there was no queue for the checkout and the operator was friendly and patient.
On availability, two items from this week's non-HFSS basket were not stocked: the refuse sacks and the salad.
Second place went to Asda Chester, which scored 76 points. The store was well lit, clean, uncluttered and had a pleasant temperature.
There were plenty of staff around, who were generally helpful. One assistant climbed the shelf to reach the Kellogg's Chocos cereal, and another took our shopper to the lentil crisps. "She asked if I needed anything else, which made me feel valued and not an inconvenience," said our shopper.
On the checkout, only one of the five manned tills was open. However, this was not an issue as the store was quiet, and our shopper only had to wait a minute to be served.
Asda offered the best availability this week, with just one not-stocked item.
Next up was Morrisons Banchory with 73 points. The store excelled on service. Staff were well presented, cheery and knowledgeable about stock.
They were also readily available – manning food counters, industriously stacking shelves and sweeping the floor.
Our shopper only had to wait one minute at the checkout, and she noted an assistant helpfully explaining an offer to the person in front of her.
An availability score of zero dragged down the total. There were eight items not stocked, but other variants and flavours were available. Two items were out of stock.
Sainsbury's Torquay came fourth with 72 points. The number of services on offer in the store – including Argos, Habitat and Christmas food to order – was impressive.
There was also a Kellogg's cardboard van for children and Halloween pumpkins, while samples of Felix catfood and treats were being given out.
However, the fruit aisles were messy with boxes, plastic packaging and lots of empty spaces on the shelves as well as empty crates on the floor.
The vegetable aisles were slightly better, though there were a few broken fridges.
The tills were very busy. Nine manned tills were open out of a possible 15, and at least two people were queueing at each. The customer ahead of our shopper was a little slow, which increased the wait to six or seven minutes. However, the assistant was quick to help our shopper change a cracked egg.
Last place went to Tesco Stoke, which scored 57 points. The store looked "tired and unloved". There were not any displays at the entrance, instead a large empty area that seemed cold and unattractive.
The store layout of products was "atrocious" said our shopper, who "got angry" trying to find items. "There is no logic or order," they said. "The signage is useless."
This was a shame as the staff our shopper spoke to were helpful and friendly: "They deserve a better store."
There was only one counter available: the bakery. Although this was tucked in a corner, it was described as attractive and well managed.