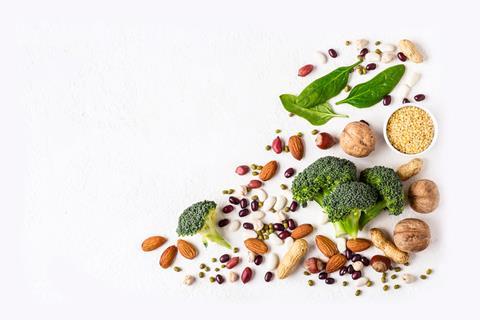 Plant-based is a huge success story, driving a swathe of cutting-edge innovation and delivering consistent double-digit growth.
But as the category becomes more crowded, there are also looming challenges. Brands and retailers are under growing pressure to deliver a steady stream of 'new new' to keep the new generation of flexitarian shoppers engaged, and scrutiny on the categories is increasing.
Clarity on which parts of the plant-based category are likely to be tomorrow's growth drivers has never been more important.
For The Grocer's latest free webinar, in partnership with Alpro, a panel of experts from grocery retail, dairy-free, meat-free and consumer insights will explore the trends that are set to shape the plant-based category over the next three to five years - and how brands and retailers can make the most of them.
The panel includes:
Julia Glotz, moderator, freelance writer and editor
Adam Womersley, sales director, Alpro UK & Ireland
Katharine Shipley, head of innovation, Delicious Food Team, Co-op
Tesni Steele Jones, consumer insight director, Kantar
Gill Riley, marketing director, Quorn Foods UK
You will have the chance to quiz our panel of experts by submitting your questions on the registration page.
And for the first time, you can also submit video questions. Simply record your question and send to andrew.roocroft@wrbm.com along with your name, company and job title.
The webinar takes place on 22 October at 11am.