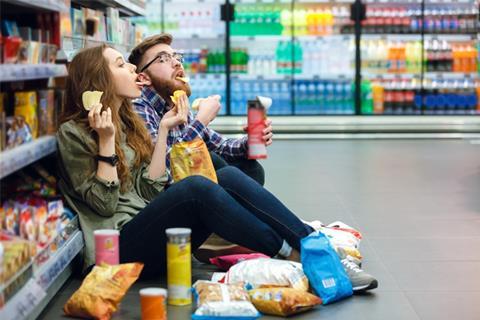 In 2022, the Triyit community answered millions of questions every month – giving honest, detailed feedback about their product sampling experiences, whilst sharing unique insights into their shopping habits and purchase influences.
With the impending changes of HFSS regulation looming, we've compiled a mini-report that offers a unique view on the impact of the Government's HFSS restrictions, through the eyes of UK consumers.
Download the exclusive report to learn from a selection of the key insights and build a clear view of the consumer segments who expect to be impacted the most.
Complete this form to download the guide and find out more:
The Grocer may use your contact data to keep you informed of its products and services by email. You can withdraw your marketing consent at any time by clicking the unsubscribe link in such email or by sending an email to dataprivacy@wrbm.com. More information on our processing can be found in our Privacy Notice. By submitting this form, you acknowledge that you have read and understand our Privacy Notice