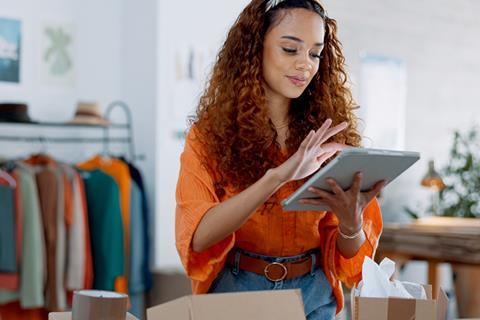 Customer expectations come fast and furious and it's often a struggle for retailers' unified commerce strategies to keep pace. While many retailers may have ambitious unified commerce goals, confidence in their ability to achieve those goals is often lacking with many of the key insights they need buried under increasing volumes of data. And those struggles to execute are reflected in the customer experience.
Download this report to find out how some of retail's most common use cases are being solved and learn how to successfully tackle:
The five primary challenges shoppers frequently encounter that ruin their retail experience.
Strategies for swiftly adapting to emerging fulfilment choices such as Click & Collect and third-party delivery.
How Aptos Sales Audit seamlessly incorporates new payment methods into databases and downstream systems.
How the solution enables the rapid implementation of new experiences within 40 days or less, and
Why achieving omnichannel innovation really doesn't mean compromising back-end systems.
Download now and find out more.
The Grocer may use your contact data to keep you informed of its products and services by email. You can withdraw your marketing consent at any time by clicking the unsubscribe link in such email or by sending an email to dataprivacy@wrbm.com. More information on our processing can be found in our Privacy Notice. By submitting this form, you acknowledge that you have read and understand our Privacy Notice

Aptos is an innovative software company dedicated to revolutionizing the retail industry through cutting-edge technology solutions. With a strong focus on empowering retailers of all sizes, from local boutiques to global brands, Aptos has become a trusted partner in the dynamic and ever-evolving world of retail. For over 40 years, Aptos has delivered software solutions that help retailers inspire loyalty, maximize revenue and reduce costs.
View full Profile