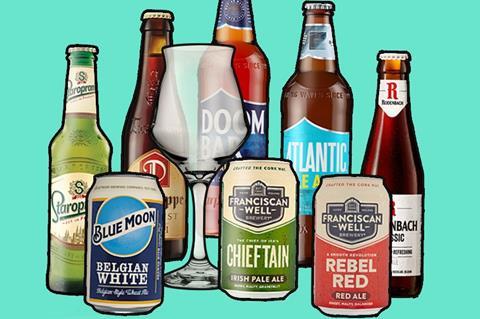 Molson Coors is making a major move into direct-to-consumer sales.
The brewing giant has launched a new e-commerce platform called Revl, which will see its full range made available for home delivery across the UK.
It offered "a unique brand experience designed to create strong connections with consumers" said Molson Coors, with "innovative ways to order, exclusive access to new products and curated bundles".
The bundles "could include the best glassware for the perfect serve, a virtual beer tasting or recommendations on ideal food pairings or themed accompaniments like a set of portable speakers for a matchday or movie night," it added.
The business had "been on a digital journey for the last few years and extending our direct-to-consumer offering is a natural evolution for us, and an exciting milestone for the business," said Molson Coors director of digital Jack Daniel.
"It provides us with a platform to trial innovation and understand shopper tastes and preferences in greater depth, which is insight we can learn from to create better solutions on Revl and for our customers."
It would also allow the business to scale up availability of its more premium brands such as Aspall Premier Cru, Sharp's Offshore Pilsner and Franciscan Well Chieftain IPA – as well as low and non-alcoholic options such as Doom Bar Zero, he added.
The news marks the latest in a flurry of activity from Molson Coors, which has spent the year expanding into other drinks categories such as RTDs and hard seltzer after officially changing its name to Molson Coors Beverage Company.
Last month saw it drop the 'Lite' from the name of Coors Lite amid a multimillion-pound overhaul for the long-standing lager.