What's hot?
Premium and traditional ciders continue to perform really well but the biggest dynamic in the cider market is still about fruit cider. In the Westons Cider Report last year we predicted that the fruit cider market would be 50% of the total market by 2023. We would now revise that and pull it forward, the market is so dynamic.
What's not?
White cider and value amber cider continue to decline. We saw it last year with the impact of minimum unit pricing in Scotland. That decline, if anything, has accelerated, so those value ciders and PET cider generally are really not performing well. There's evidence too that mainstream apple cider is starting to stall as it loses out to fruit, premium and traditional ciders.
What's next?
What's next is to acknowledge the changing cider consumer. It's important that retailers stock NPD products that appeal to these new consumers who are younger, they're increasingly female, they like premium products, they like products with a slightly sweeter taste profile. They also have a great interest in sustainability issues. We source all our apples locally – that helps us Brexit-proof our business but it also is an appealing factor to this new consumer group.
What's new? Four new premium cider brands tapping into demand from younger consumers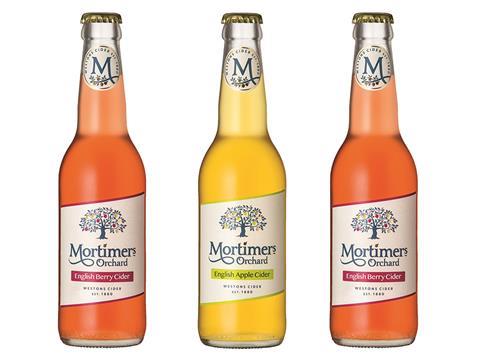 Mortimers Orchard
Abv: 4-5%
Popular in the on-trade, Westons took this brand into retail for the first time this month. Exclusive to Sainsbury's, these glass bottle four-packs are available in English Apple Cider (5% abv) and English Berry Cider (4% abv) variants, which are "expertly balanced" and have a sweeter taste profile than traditional ciders, according to the brand.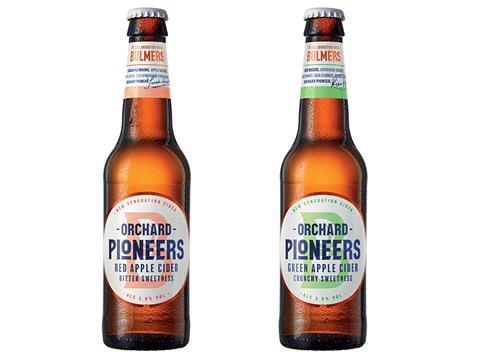 Orchard Pioneers
Abv: 5%
As an alternative to big-bottle cider, which is typically served in a glass over ice, Heineken UK launched this smaller "easy-drinking" 330ml bottle format under the Bulmers brand in March. The new sub-brand is available in Green and Red Apple variants.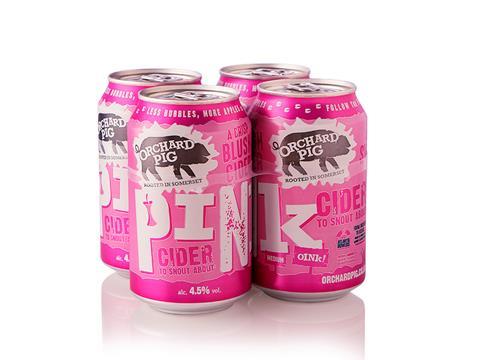 Orchard Pig Pink
Abv: 4.5%
Just landed in Asda, purple carrots are the ingredient behind the pink hue of this tipple. The blush apple cider "combines the light and fruity elements of a rosé wine with the medium dryness of a cider", according to the brand.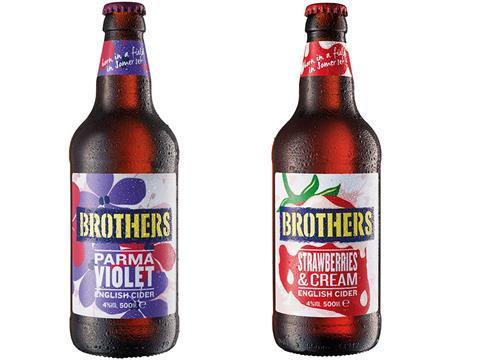 Brothers Cider
Abv: 4%
Intended to target 18 to 34-year-olds, eye-catching Parma Violet and Strawberries & Cream flavours hit shelves in spring. Strawberries & Cream combines "fruity strawberry flavours with creamy vanilla tones" and Parma Violet has the "delicate flavour of sweet violets with a subtle hint of floral notes". Both are available in 330ml and 500ml bottles.